Long road to justice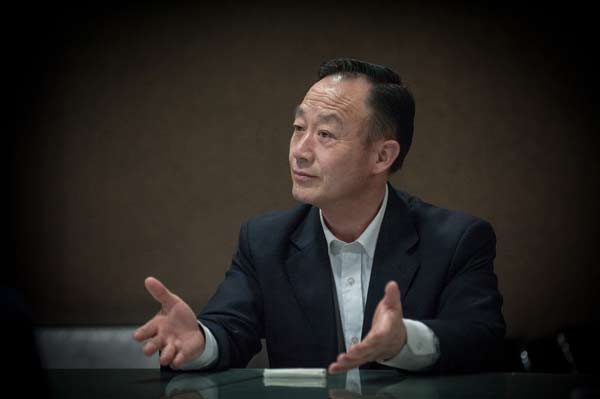 Zhang says: "This miscarriage of justice not only damaged Zhang Gaoping and his nephew Zhang Hui, but also their families and even the public." Wang Jianjun/China Daily
Zhang Biao who fought tirelessly to get two wrongful convictions overturned, is still striving to uphold the dignity of the law, Cao Yin reports.
Now that he has retired the focus of Zhang Biao's days should be looking after his grandson. But he says he seems to have spent most of his time giving speeches and doing interviews since last March, when-thanks to his efforts-two men walked free after spending almost a decade behind bars for a crime they did not commit.
In 2004, two truck drivers from Anhui province were found guilty of raping and killing a 17-year-old girl. Zhang Hui was given a death sentence and his uncle Zhang Gaoping was sentenced to life in prison by the Hangzhou Municipal Intermediate People's Court.
Their sentences were changed to a death sentence with a two-year reprieve for Zhang Gaoping and a 15-year prison for Zhang Hui at their appeal trial in Zhejiang Provincial Higher People's Court.
In July 2007, when he was a prosecutor in the city of Shihezi in the Xinjiang Uygur autonomous region, Zhang Biao was visiting the prison when he was told one of the prisoners would not admit his guilt and refused to accept correction.
"I didn't pay any attention at the beginning, because it is usual for some prisoners to be in such a mood during the early years of their sentences," the 63-year-old retired prosecutor says.
However, he soon found out that Zhang Gaoping was different.
"As I called him in the prison, he didn't reply 'here' like the others. Instead, he provided me with many written materials and said he had suffered wrongful treatment," the prosecutor says.
As a prosecutor with more than 30 years of experience, Zhang had addressed a few miscarriages of justice in his time, but he says that he had never before met a prisoner who had reflected on his treatment and the flaws in the case against him with such a strong desire and logic.