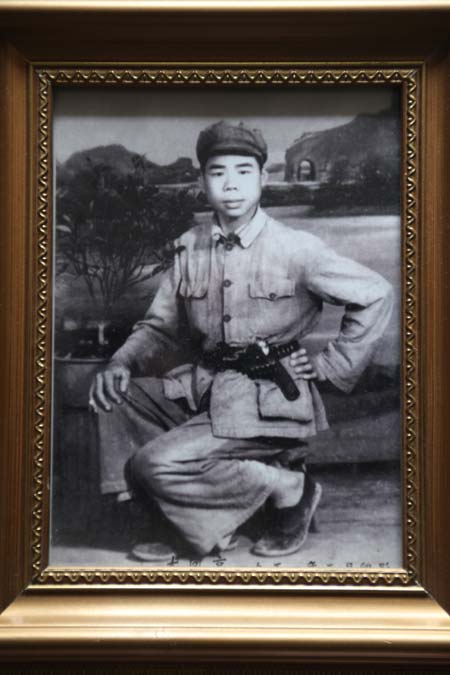 Long Fenggao in army uniform in the 1950s. Photos provided to China Daily
From the Japanese occupation to the Korean War, Long Fenggao saw more than his fair share of violence. He reflects on the 'fighting philosophy' that saw him through troubled times. Li Yang reports.
Long Fenggao is a 78-year-old retired policeman in the southern city of Guilin in the Guangxi Zhuang autonomous region. However, his life story is far more dramatic than that of a typical policeman, reflecting the harrowing wartime experiences of millions of Chinese people of his generation.
"I'm old," he said. "Your interview comes at just the right time."
Among his first memories is the rescue of a US pilot by villagers during World War II.
"Were it not for the US Flying Tigers, the volunteer pilots from the United States, the people of Guilin would have suffered much heavier losses in the Japanese bombing," he said. "A friend in need is a friend indeed. I think both the Chinese and the people of the US should cherish our history of fighting together against Fascism for liberty and peace."
Long looks younger than his age, and he attributes his youthful looks and happiness to the fearlessness he developed during wartime. "After seeing so much death and chaos, I only see happiness in my life now."
In 1940, when he was just 5 years old, his mother died of an illness, and his father died in a bombing raid when he was 10. His two elder brothers and one younger brother died of infectious diseases that Long said were caused by the Japanese using bombs containing biological agents.