Dining aloft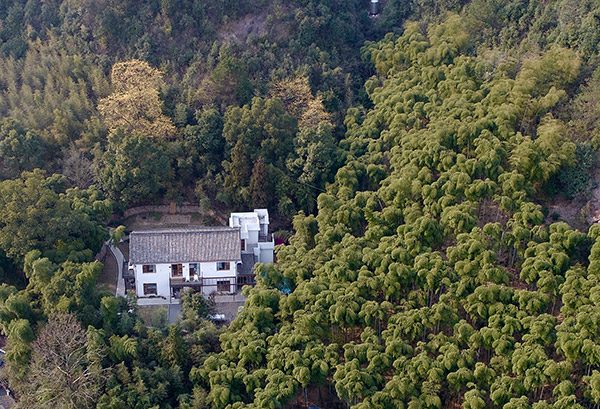 Ringing Heights, a small four-room hotel, is among many boutique hotels and hostels in Moganshan, a popular vacation spot in Deqing, Zhejiang province.[Photo provided to China Daily]
Nestled in mountains, charming Moganshan offers plenty of good eats as well as a natural retreat. Xu Xiaomin in Shanghai reports.
Moganshan, a mountainous area in Deqing, Zhejiang province, boasts bamboo forests, tea gardens, streams, architecture from the early 20th century and boutique hotels and hostels. It is a popular vacation spot for Shanghai people to avoid summer heat.
Apart from gifts from nature, the Xanadu-like Moganshan also offers nice food options. Thanks to the pleasant climate and geographic conditions, the place is perfect for growing vegetables, and almost every farmer raises free-range chickens. That means fresh and good-quality food ingredients are guaranteed through out the year.
To me, a good day in Moganshan always starts with a local-style breakfast in the fresh air.
In Ringing Heights, a small four-room hotel opened by a young couple from Shanghai, owner Jiang Cangjing and his wife prepare breakfast by themselves: steamed sweet potatoes and corn are must-haves in this season. The corn is sticky, chewy and a little sweet-a lot tastier than corn I bought in the high-end supermarket in Shanghai.