Drinks and dinner with a view
From breezy brunches to sunset cocktails, al fresco is the word all over China right now, with lots of new venues this spring. Mike Peters and Xu Junqian explore some options in Beijing and Shanghai.
The thermometer is flirting with about 40 C in Beijing, a milestone reached earlier in many parts of China. But May is a great month for fans of a leisurely al fresco escape, and the heat won't deter many from relaxing in the great outdoors this weekend. In fact, many long-awaited rooftop and terrace venues are just opening in China's capital, especially in the Topwin Center and the China World tower. There's even more to come with the imminent openings of the Hotel Jen, Migas and other potential hotspots of summer 2017. So get outside this weekend, and enjoy a late-spring breeze at one of these airy new outlets or an old fave.
O'Bar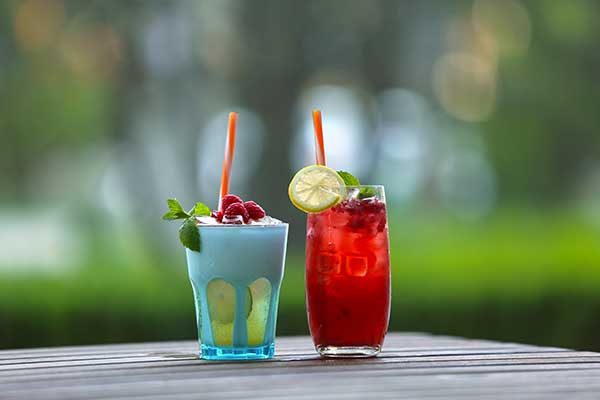 [Photo provided to China Daily]
Beijing's Nuo hotel, home of what is arguably the best brunch in town, is opening up for the fresh-air season in a big way. Friday's opening party for the O'Bar garden means summer nights with a glass of champagne or one of bar wizard Attila Balint's clever cocktails in the 2,200 square-meter roof terrace bar. DJ Arquitect is spinning Wednesday through Saturday nights. Other hotel venues that now have outdoor service include the ground-level restaurant N'Joy, offering fresh-shucked oysters, barbecue and draft beer near a pleasant herb garden, the Yuan Tea House and the U'Deli.
2A Jiangtai Road, Chao-yang District, Beijing. 010-5926-8281.