Dadong set to serve Chinese delicacies aboard cruise ships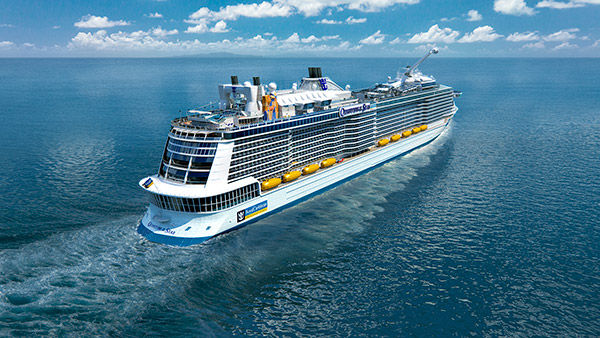 Celebrity chef Dong Zhenxiang, founder of the Peking roast duck restaurant chain Dadong, with Liu Zinan, the president of the China and North Asia-Pacific region, Royal Caribbean International. With the opening of Dadong Wonderland on two Royal Caribbean cruise ships, guests will be able to enjoy Peking roast ducks.[Photo provided to China Daily]
It is great to hop on a luxury cruise and start a relaxing voyage, especially in summer. And Chinese travelers who choose cruising for their vacations can now enjoy authentic Chinese food on board.
The Peking roast duck restaurant chain Dadong recently announced the opening of Dadong Wonderland on two Royal Caribbean cruise ships - Quantum of the Seas and Ovation of the Seas.
The two cruise ships carry guests from Tianjin, Shanghai and Hong Kong for short tours to Asian countries, and each has a capacity of 4,905 guests.
Guests can now make reservations for a set menu of 10 dishes at $68 per person for supper at Dadong Wonderland. Besides signature dishes such as Peking roast duck and sea cucumber, there are also seasonal dishes.