Dadong set to serve Chinese delicacies aboard cruise ships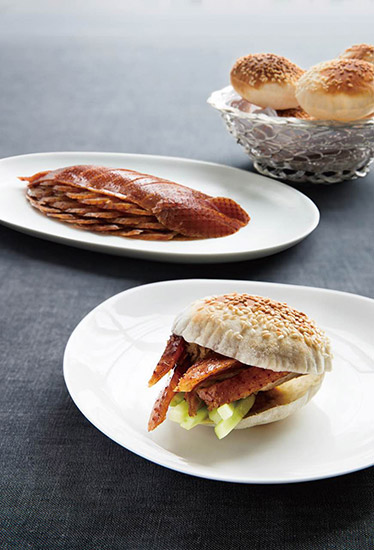 Dadong is frequented by celebrities from home and abroad thanks to its delicious fare and wonderful ambience.[Photo provided to China Daily]
The dishes combine Chinese and Western styles. Smoked salmon is matched with Laoganma-brand Chinese chili sauce. And black truffle sauce and shredded bean curd with cuttlefish sauce is presented in a way that resembles a traditional Chinese painting.
Dadong is frequented by celebrities from home and abroad thanks to its delicious fare and wonderful ambience.
"Chinese food is delicious but it is often not seen as high-end cuisine in the West. But Dadong takes the traditional Peking roast duck and other dishes to a new level, making Chinese food high-end," says Liu Zinan, the president of the China and North Asia-Pacific region, Royal Caribbean International.
Liu attaches great importance to cuisine on board the ships. Most Chinese cruise passengers are foodies, he says. They can eat food from all over the world on the two cruises, ranging from Italian fare to Japanese sushi, he adds.
Liu is confident about Dadong. He says that the Ovation of the Seas will set sail from Australia every winter so guests there will be able to enjoy Peking roast duck.