Bites of Italy satisfy in Beijing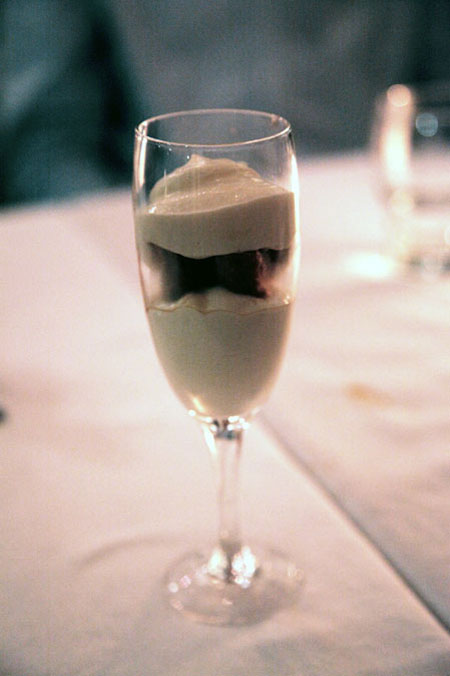 Tiramisu [Photo by Fan Zhen/China Daily]
Eatalia in Di'anmen is a fine place for intimate celebrations. From the time you enter, you feel welcome and relaxed, despite the fine-dining setting that includes mood lighting and crisp white tablecloths. A large bar at the front of the restaurant is a fine place to wait for the rest of your party to arrive whilst enjoying a glass wine.
Once seated, we let the menu distract us with its modern Italian offerings.
The caprese salad is well- presented, the mozzarella fresh and the basil fragrant, but the portion is too small for sharing - if you're looking to share more than a bite, a pizza would be a better entree choice.
The pizza is one of the best in Beijing, we all agreed. The crust is beautifully light and crispy, brushed with a tomato base that was beyond reproach, wonderfully fresh and seasoned. Both the salsiccia (sausage) and the margherita pizza disappeared rapidly from the plates they came in on.
If a soup course is something you are considering, then look no further than the broccoli and mushroom soup. This bowl provided a rich, creamy mouthful of mushroom-cheesy bliss, but left no trace of broccoli on the tongue.
For mains, our table concentrated on the extensive ravioli menu. While each of the pasta's tasted good, none was brilliant. There seems to be an overreliance on parsley as a garnish, when a simple swirl of olive oil and some freshly cracked black pepper might have done the job better.
The Milano ravioli, filled with a very sweet pumpkin mixture, was supposed to come with a sage-butter sauce. Unfortunately, not a hint of sage could be detected, leaving the pumpkin to languish on its own in the unseasoned pasta pocket.
A ravioli that boasts speck (smoked prosciutto) and taleggio cheese as its filling will no doubt turn out quite salty. A balancing act is required of the sauce it is served with, but the "creamy tomato porchetta sauce" served with the Lombardia ravioli was disappointing.