Super foods: facts & fiction
Pomegranates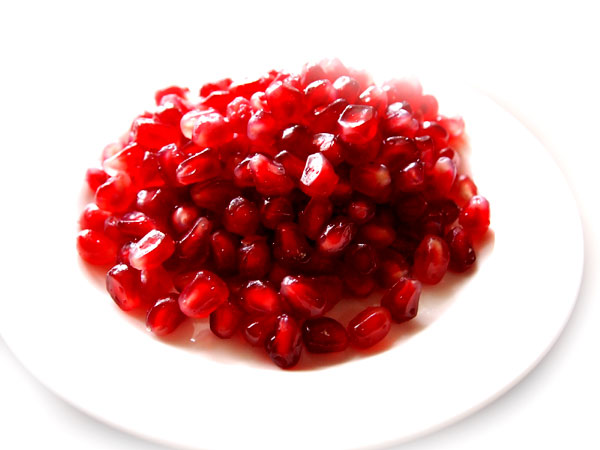 [Photo by Pauline D. Loh/China Daily]
Some people are convinced that Eve ate a pomegranate and not the legendary apple in the Garden of Eden. If so, she certainly knew her fruit.
The pomegranate is a powerhouse of antioxidants, and a glass of pomegranate juice will satisfy a day's requirement of vitamin C for the average adult. The fruit is also rich in vitamin B5, potassium and fiber, if you eat the seeds. Clinical research has suggested that pomegranate juice can help reduce the risk of heart disease.
In Indian ayurvedic medicine, the pomegranate has been used for thousands of years. Its bark and rind are traditional remedies for diarrhea and dysentery while its juice is prescribed to soothe throats and stem nosebleeds and bleeding gums.
As a cosmetic, a potion made from various parts of the plants is supposed to firm sagging breasts and also cure cataracts. Available fresh, in juice and as pomegranate molasses, it is often used in Middle-Eastern cooking.