Super foods: facts & fiction
Apricot kernels (nanbeixing, 南北杏)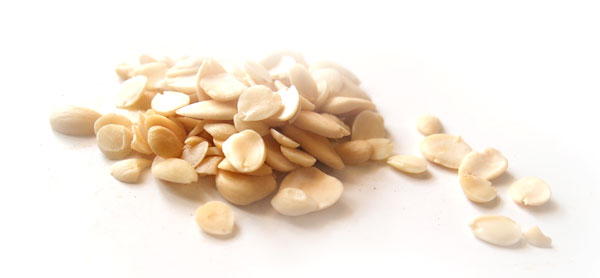 [Photo by Pauline D. Loh/China Daily]
These nuts have been part of the TCM pharmacopeia for as long as medicine has been practiced in China.
The apricot kernels are actually a combination of nuts - the northern apricots have bitter kernels that are slightly cyanotic and toxic if too much is taken, and the sweet southern apricot kernels are larger and heart-shaped.
The normal ratio is two parts sweet to one part bitter kernels. The kernels have been used as part of cough cures, to clear phlegm and ease lung congestions. They are seldom eaten raw and are usually part of a prescription for herbal infusions, or added to savory or sweet soups.