Super foods: facts & fiction
Cordyceps (dongchong xiacao, 冬虫夏草)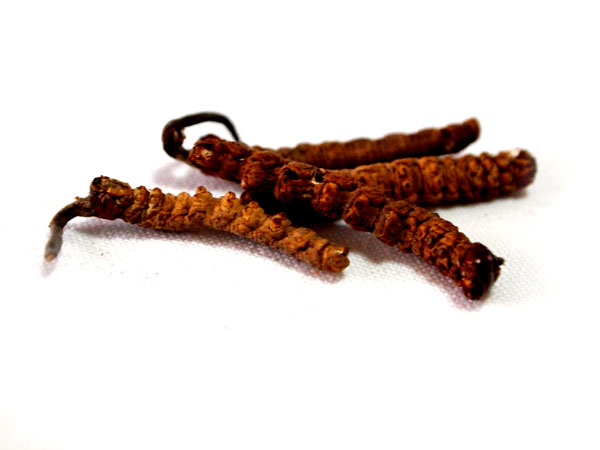 [Photo by Pauline D. Loh/China Daily]
This is the caterpillar fungus, a parasitic symbiosis that has produced one of the most expensive traditional Chinese tonics, literally worth more than its weight in gold.
The moth caterpillar is attacked by fungus, which slowly takes over the insect body and develops into a mushroom the following spring.
It is found primarily on the Qinghai-Tibet Plateau as well as in the northern parts of Sichuan, Guizhou and Yunnan provinces.
Traditional Chinese medical practitioners swear by its immunity-enhancing properties and it is often prescribed to "strengthen the qi", the energy force in the body. Current price for cordyceps is about 200 yuan ($32) per gram, or 200,000 yuan per kilogram.