A very merry cookie Christmas
Recipes: Classic Cookies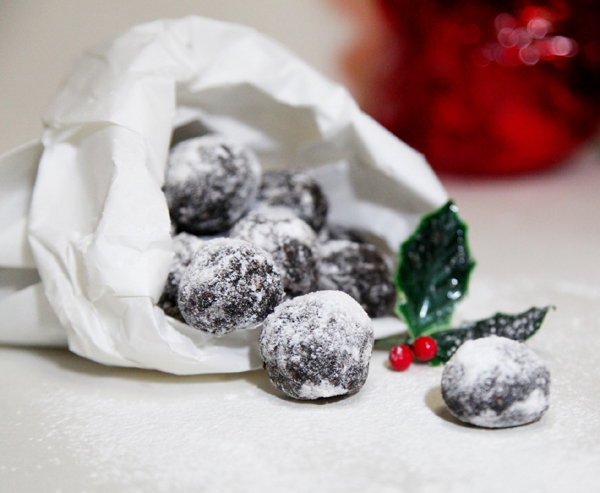 Bourbon Balls Ingredients:
2 cups milk coffee cookie crumbs
2 cups ground nuts (your choice of hazelnuts, walnuts, pecans)
2 cups sifted icing sugar
1/4 cup sifted cocoa powder
1/2 cup whisky or bourbon
3 Tbsp white corn syrup
Method:
1. Combine all dry ingredients.
2. In separate cup combine whisky and corn syrup.
3. Mix wet and dry ingredients together.
4. Form small balls, and roll in extra powdered sugar. Chill.