A very merry cookie Christmas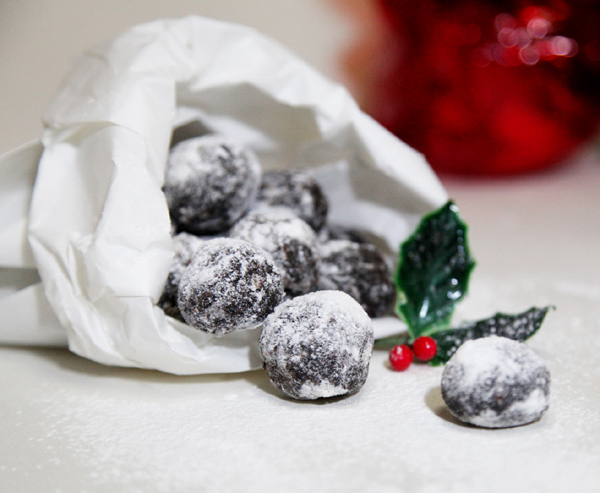 Bourbon Balls [Photos by Fan Zhen / China Daily]
We would "rearrange" it on trays in the fridge, thinking mom wouldn't notice, as the generations before us did. We climbed on each other's shoulders to reach the shelf where the cookie tins lay hidden.
We risked the trouble, the sighs from our mother.
"These are for gifts!" she would say, but in the end, she always relented. In the end, the mothers laughed at our gluttony. My mom tells me this is part of the tradition - to leave the cookie dough chilling, unguarded, for the children to sneak in and steal bites.
It is also tradition for the mother to make ferocious faces and pretend to scold when she discovers the missing cookie dough, and then to laugh out loud when the children look afraid.
Every family has a tradition.
My mother comes from the United States, but even in the heat of an Australian December, she feels the pull of tradition to bake these little holiday treats.
She tells me she can feel Grandmother Irene watching her, so she casts off her sarong in favor of an apron, and turns away from watching her four sons play cricket on the beach, takes me by the hand and shows me the way in our big open kitchen.
Mixing, kneading, shaping, baking, decorating. It's the Christmas dance we've done every year.
Now that I am older, mom will wait until I come home for Christmas to begin the baking. We sip whisky meant for the fruitcake and she scolds me, making improvements to my technique.
"These are supposed to be small little bites," she will say, taking a ball of dough three times too big out of my hands, swiftly dividing it into three.