A very merry cookie Christmas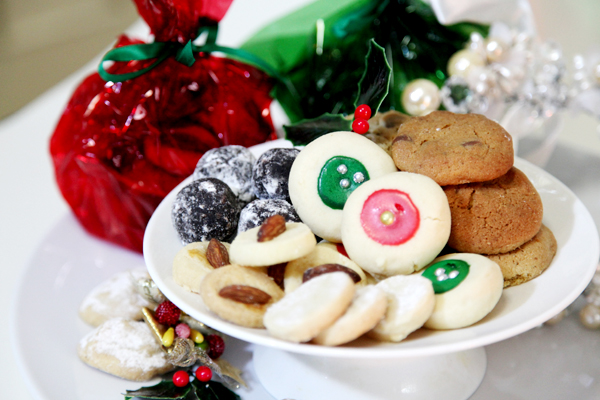 Sweet bites from the oven make Christmas satisfying to "cookie monsters" of all ages. [Photos by Fan Zhen / China Daily]
There are six cookies that are made every year in C.J. Henderson's family, and they have become a Yuletide tradition. She shares the stories and the recipes.
Every Christmas season begins with baking. There will be carols and decorations and gift-wrapping, but for me it never truly feels like the holidays until we sit down at the kitchen bench and begin to cream butter and sugar. Butter and sugar. It's amazing how many different cookies begin this way.
This year is my first spent flying solo in the cookie workshop. The old, time-tested recipes are now my responsibility to keep going and I'm the fourth generation of women to make them.
The six cookies we make every year come from the recipes of my great grandmother, Irene. We make some adjustments, of course, asserting our own influence over the tradition.
The Mexican wedding cakes now have cinnamon in them. The toll house cookies have a hint of peanut butter. And the bourbon balls are made with Scotch whisky.
These are the Christmas cookies from my childhood and are the simple, traditional little morsels we waited for each year.
We "stole" dough as it was chilling overnight.