Chinese firm enters Italian couture house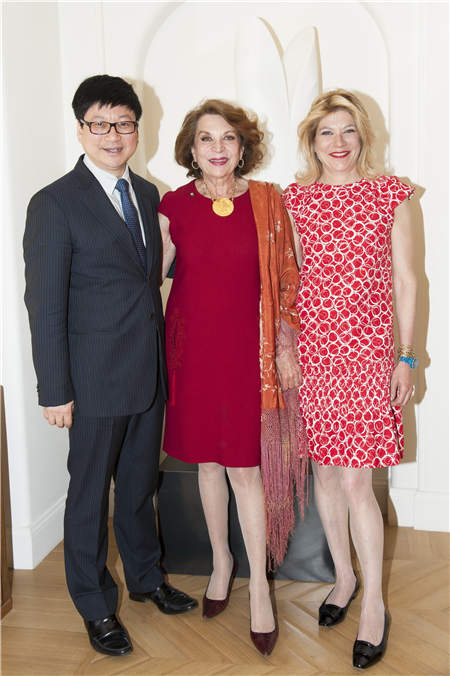 Zhao Yizheng, founder and president of the Redstone, with Raffaella Curiel and her daughter Gigliola Curiel, the third and fourth generations of the couture house.
He later transferred to the Shenzhen Shekou Industrial Zone in Guangdong province. It was the first industrial zone in China to be opened to the outside world, bringing Western brands to China.
Zhao founded Redstone in 1995, introducing brands like Salvatore Ferragamo, Yves Saint Laurent and Valentino to China.
Redstone, which has collaborated with Italian brand Giada since 2005, opened 55 stores for Giada in 28 cities in China by the end of 2015.
Redstone became a major shareholder of Giada in 2011, as the Chinese company planned a global expansion for the label.
Zhao, who was first introduced to Curiel through a mutual friend in Milan, says he had been pushing for the deal since he believes in the heritage and creativity of Curiel.
While Giada offers more daily wear, Curiel complements it by catering to glamorous evening wear, says Zhao.
Meanwhile, Zhao says Redstone will continue to seek new opportunities, looking for original Italian brands in the affordable-luxury sector.
"There are many Italian brands with a good history, but many of them are family businesses that are not open to outsiders. The Italian market is very small, so they don't have a good stage," says Zhao.
"Our model is to cooperate with small and medium-sized companies and develop them in China, where the market is bigger and where we have the expertise. After we succeed in China, we will develop them throughout the world."
Contact the writer at sunyuanqing@chinadaily.com.cn