Chinese firm enters Italian couture house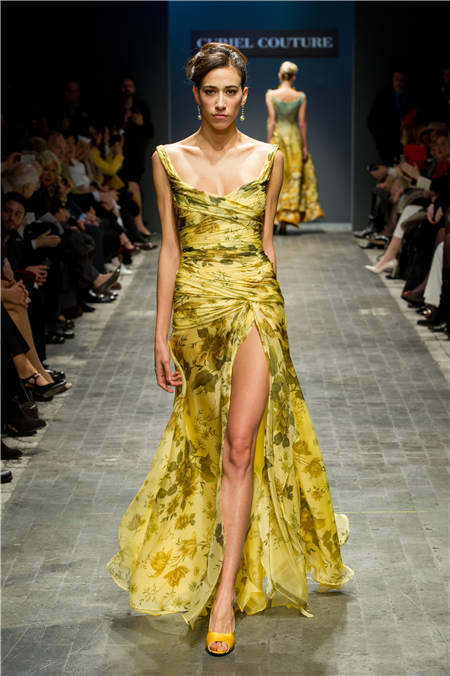 Models present designs of Curiel, an Italian fashion house with more than 100 years of history.
But compared with Giada, nurturing Curiel will be very different since it comes with a 100-year heritage, says Zhao.
Curiel's history began with Ortensia Curiel, who opened an atelier in Trieste in the late 18th century.
She was succeeded by her niece Gigliola Curiel, who opened an atelier in Milan in 1945 and signed up with both Bergdorf & Goodman in New York and Harrod's of London.
Following Gigliola Curiel's early death in 1969, her daughter Raffaella Curiel opened a boutique in Milan and blazed a new trail fusing art and fashion.
Raffaella Curiel's daughter Gigliola Curiel, who is named after her grandmother, joined the family atelier and created her own namesake pret-a-porter line.
Curiel's clients range from Italians and the English to Arabs and Russians.
Its oldest client has been with the house for more than 60 years.
Explaining why she chose Zhao to do a deal, Raffaella Curiel, 73, says: "Zhao is somebody who will take Curiel into the future. I wouldn't have sold to anybody else.