Chinese firm enters Italian couture house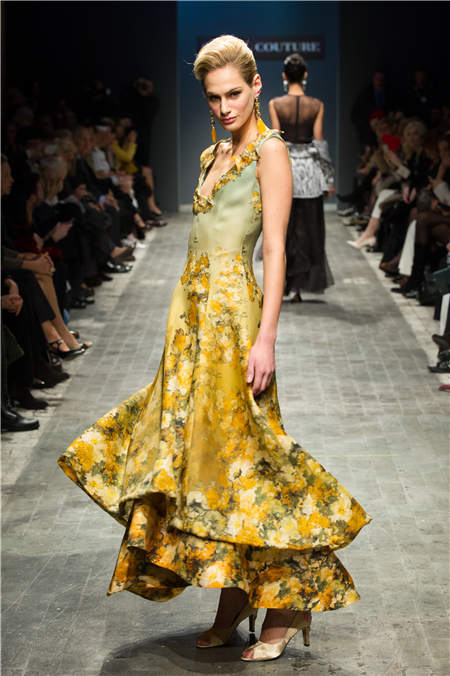 Models present designs of Curiel, an Italian fashion house with more than 100 years of history.
"He knows what he is dealing with. He knows fashion and appreciates our work. I'm very confident of him. I rely on him like a brother."
Curiel will hold an exhibition during Milan Fashion Week in September, showcasing both the history and future of the brand with archive dresses, sketches and a new collection.
It will also open a 500-square-meter showroom in central Milan by the end of this year.
New outlets will follow in Shanghai and New York.
Zhao says he will maintain the haute couture essence of the brand while giving it a modern makeover.
"It is time for haute couture since everything is getting individualized these days. And with haute couture, it's usually just one piece," says Zhao.
He is also planning to develop ready-to-wear lines, which will highlight evening dresses and a more accessible line of little black dresses inspired by Curiel's archive sketches.
Zhao started out as a journalist and photographer with the foreign affairs office of his native Sichuan province.