Five centuries of art to go under hammer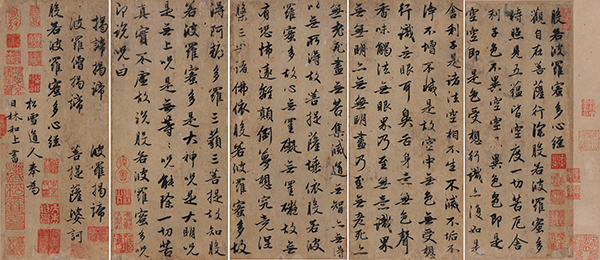 [Photo provided to China Daily]
The sale will also include Turkeys, a painting by Giuseppe Castiglione (1688-1766), an Italian Jesuit missionary living in China. He served as a court painter during the reigns of three Qing Dynasty emperors: Kangxi, Yongzheng and Qianlong.
Li says it was not until Emperor Qianlong took the throne that Castiglione was elevated to the prestigious position of court artist. He adds that the bulk of his paintings are kept at the Palace Museums in Beijing and Taipei, while a few others remain in the hands of private collectors.
On the order of Qianlong, Castiglione collaborated with his Chinese colleagues, Fang Cong and Jin Tingbiao, to create two pairs of paintings. Each pair includes a painting of two turkeys and a painting of a goat.
As for the set Castiglione worked on with Fang, the goat painting is now housed at Taipei's Palace Museum, while the other piece is believed to be lost.
The painting due to be auctioned is a collaboration between Castiglione and Jin. Li says the work featuring the goat is in the hands of a South American collector.