Five centuries of art to go under hammer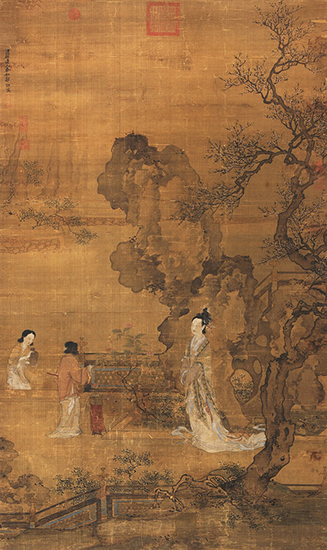 [Photo provided to China Daily]
Li Xuesong from Poly International Auction's department of classical Chinese painting and calligraphy says the Palace Museum has published an album to catalogue Zhao's complete works - including the piece to be auctioned to coincide with this exhibition.
Zhao's versatility in his appraisal of art, literature, music and antiquity won him recognition from Kublai Khan, the founding emperor of the Yuan Dynasty (1271-1368). Zhao was repaid the courtesy by succeeding Yuan rulers until his death.
"He proposed many views on art that laid the foundations for the rise of Chinese literati painting," Li says. "He argued that people should drop the overly refined, soft brushwork that was popular at the time and incorporate a cruder style of calligraphy so that the paintings could reflect the scholarly pursuits of simplicity and truth to nature."
He says Zhao appealed for the revival of the elegant temperament that defined the art of the Tang Dynasty (618-907), and the calligraphy going on sale also reflects his philosophical desire to achieve a balanced state of being.
"Zhao was inevitably exposed to the harmonious coexistence of Buddhist, Taoist and Confucian ideas at the time."
Liaoning Provincial Museum holds another version of Zhao's The Heart Sutra in its collection.