Veteran sculptor shows common and important figures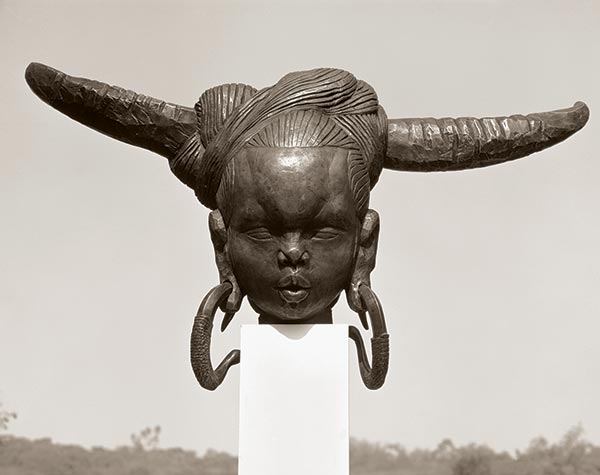 Tian Shixin's ongoing solo show in Beijing, Works of Craftsmanship, features sculptures and paintings. [Photo provided to China Daily]
His studio has been recreated at the exhibition, where Tian demonstrates how his representative work Tan Sitong, on the late Qing Dynasty (1644-1911) reformist, came into being in the 1990s.
"He defines the heroic, epic and tragic sides of Tan's life with an Eastern approach of ease and simplicity," Chen Wenling, a Beijing-based sculptor, says of the work.
Tian says a sculptor's studio can be cluttered with things but he doesn't care. "I enjoy the process to enliven a certain space by filling it with a work of distinctive quality and volume.
"I feel that we artists are no different from artisans when we work out something."
Tian He, his daughter who is also a sculptor, says, "The most important quality in this art that my father has taught me is honesty."
If you go
9:30 am-5:30 pm, through Sunday. 8 Huajiadi Nan Jie, Wangjing, Chaoyang district, Beijing. 010-6477-1575.