Veteran sculptor shows common and important figures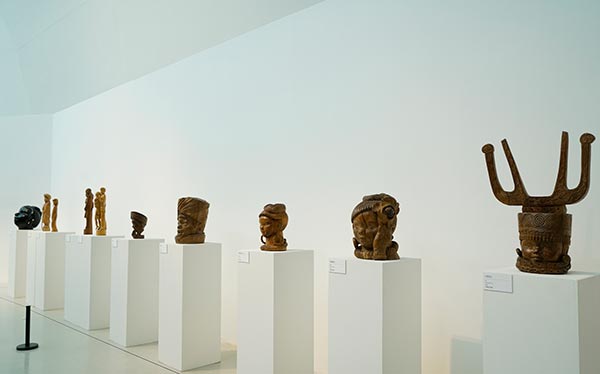 Tian Shixin's ongoing solo show in Beijing, Works of Craftsmanship, features sculptures and paintings. [Photo provided to China Daily]
But the craft of applying untreated lacquer has withered over time and such wares are not valued in market.
"The technique is unique to our cultural traditions. I'm optimistic about its prospects," he says. "I've invested resources on making sculptures with raw lacquer. But more needs to be done."
Historic figures constitute another part of Tian's output. He has made the sculptures of five prominent Chinese emperors, and other people of political, social and cultural distinction from imperial China, such as Sima Qian, a historian from the Han Dynasty (206 BC-220). The exhibits are part of his ongoing show.
Tian's interest in history goes back to his youth. When rendering a representation of past figures, he seeks to convey a mixture of feelings-the figures he profiles exhibit a disposition toward "romantic melancholy". For instance, his work Lu Xun depicts a thin cheek of the renowned 20th-century literati, suggesting his concern then for the nation and its people.
"I feel I am being pushed by a strong spiritual power, a desire to reflect the meaning of life and existence," Tian says.