Respected Chinese soldiers portrayed in paintings
Due to military men's sacrifices, we can live a peaceful and happy life. From the War of Resistance Against Japanese Aggression (1937-45) to modern day, the Chinese military bravely safeguards its country and its people, and citizens think very highly of the soldiers. The stories of courageous and respected soldiers, who are called "the most lovable people", are portrayed in many paintings. Let's take a look.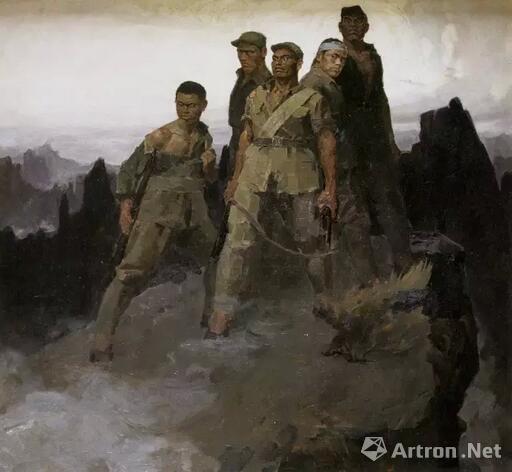 Five Warriors on Langya Mountain, by Zhan Jianjun, 1959 [Photo/Artron.net]
The five heroes are Ma Baoyu, Ge Zhenlin, Song Xueyi, Hu Delin, and Hu Fucai from Balu (Eighth Route) Army.