Life and times of founding fathers on display at Beijing museum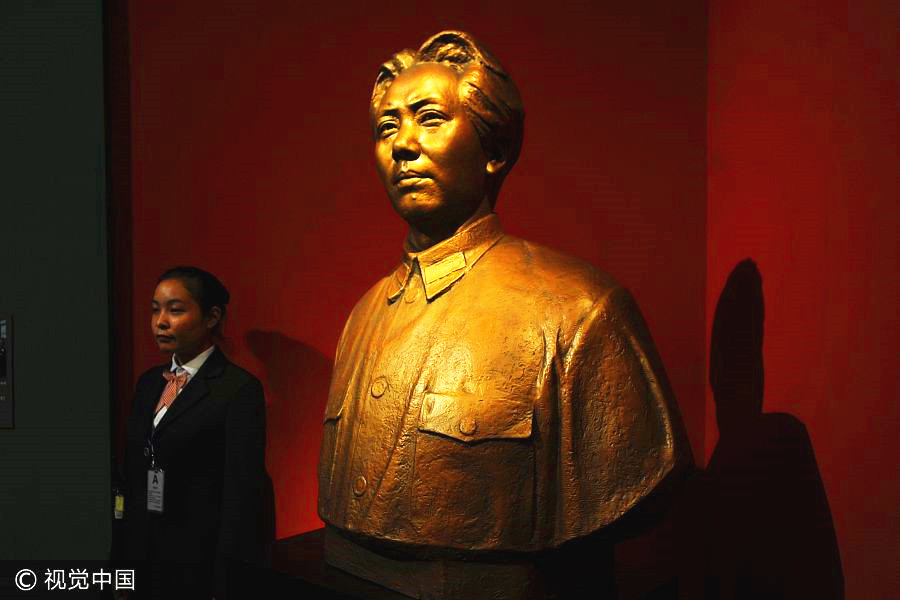 A bronze statue of Mao Zedong, the founding father of the People's Republic of China, on display at the National Museum of China in Beijing. The photo was taken on July 26. [Photo/VCG]
To mark the 90th anniversary of the founding of the People's Liberation Army, an exhibition themed on the founding fathers of the People's Republic of China opened at the National Museum of China in Beijing on July 26.
The exhibition consists of four sections – people's army, military writings, hard work, and people's war – and showcases more than 300 relics collected by the National Museum of China. The relics on display include documents, historical photos, artworks, and wax images.
Visitors will also be able to view the life of the founding fathers, and the Chinese communists'traditions of hardworking and plain-living style.
 The exhibition, which is free to the public, will run until Sept 26.