Exhibition to showcase Zhang Guangyu's work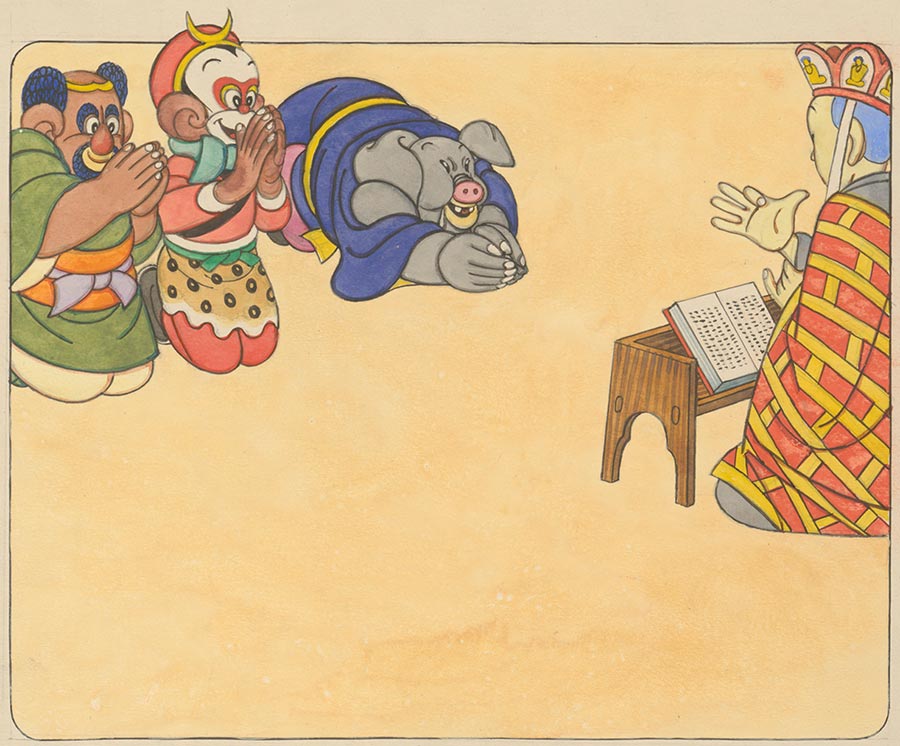 A scene from Journey to the West as drawn by late artist Zhang Guangyu [Photo provided to China Daily]
Five decades after his death, the contributions of Zhang Guangyu (1900-65) to modern Chinese art are being recognized through exhibitions and dialogs.
An exhibition to showcase his versatility in painting, illustration, design, publishing and animation will be held at the Wuzhen Yada Culture Center in Wuzhen, Zhejiang province, from July 26 to Aug 26.
On show will be his work in the classic animation movie, Danao Tiangong (Monkey King Wreaks Havoc in Heaven).