Stamp on carved jade phoenix to be issued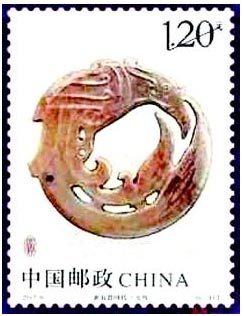 Jade phoenix stamp released by China Post [Photo/hubei.gov.cn]
A beautifully carved jade phoenix was excavated in Hubei province in 1955.
It is one of the many examples of the jade sculpturing technique of the late Neolithic culture, the Shijiahe Culture dated to more than 4,000 years ago.
The piece is now on permanent display at the National Museum of China in Beijing.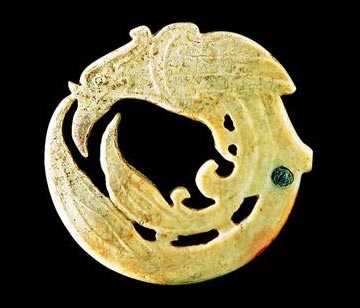 Carved jade phoenix excavated in Hubei province. [Photo/hbtv.com.cn]
A stamp sheet depicting the jade phoenix will be issued by China Postal on July 29.
The event will also mark this year's Stamp Week that runs until Aug 3.
Launched in 2016 by China Postal, the upcoming Stamp Week will offer a rich program held nationwide to boost the culture of stamp collecting.
A highlight will be a ceremony at which the printing of Year of Dog stamps will be launched.