Marking history on canvas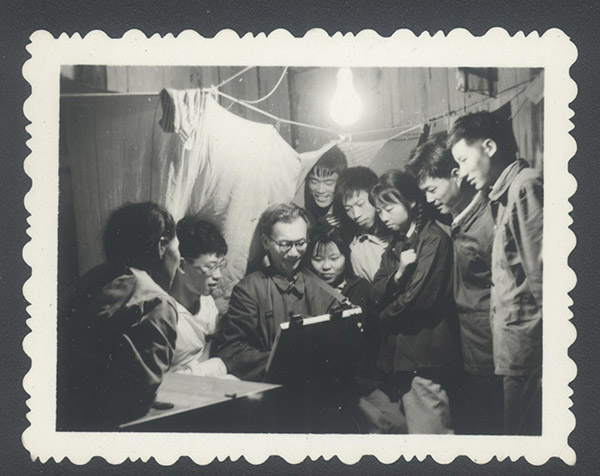 Li Binghong demonstrates a drawing to his students in the 1970s while visiting the countryside.[Photo provided to China Daily]
Li's father had Chinese sailor friends who worked on cargo ships, and they often gave Li empty cigarette packets to play with.
The pictures on the packets ignited his interest in painting, and he spent most of his free time copying the pictures.
Li did not attend art college, but at age 15 he received basic painting training from a Vietnamese artist who had studied painting in France.
After dropping out of school at 16, Li brushed up his painting skills on his own. He then moved to Hong Kong and took up odd jobs to support his family.
After the War of Resistance against Japanese Aggression (1937-45) started, Li joined youth groups that rallied people to stand up against the invaders and raised funds for Chinese troops. There he got to know some CPC members and joined the Party in 1947.
After he began teaching at China Academy of Art in 1953, Li spent time exploring a Chinese approach to oil painting.
He said then: "One should not simply repeat techniques and compositions of classic Chinese paintings on canvas, but should foster an Eastern temperament."