Marking history on canvas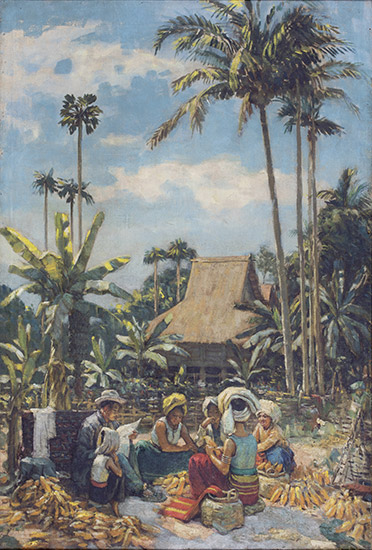 The ongoing exhibition showcases some 300 oil paintings, watercolor works and sketches by Li Binghong, including the 1960 reproduction of the oil painting Nanchang Uprising; Landscape of Xishuangbanna and Hydropower Station.[Photo provided to China Daily]
He was then the head of the oil painting department of the Hangzhou-based China Academy of Art.
He reproduced the painting in 1960, with a few changes, for the capital Military Museum of the Chinese People's Revolution.
He made a third copy in 1977, which entered the collection of the Nanchang August 1st Memorial Hall.
Now, for the first time, the three paintings are on show at Beijing's National Art Museum of China. They are the centerpieces of an exhibition, Innermost of Painting, which marks the 90th anniversary of the PLA.
Besides, it reviews Li's endeavors in creation and education, showcasing some 300 oil paintings, watercolor works and sketches, as well as his drafts, letters and photos.
Li's output includes not only iconic works reflecting the country's revolutionary course in the 20th century, but also portraits showing his concern for people at the grassroots and landscapes displaying poetic refinement.
Li was born in Vietnam to a Chinese father, who migrated from South China's Guangdong province to work in the coal mines in Hongay, a port city in Vietnam, and later married a Vietnamese woman.