Poetic beauty: 10 most significant flowers in China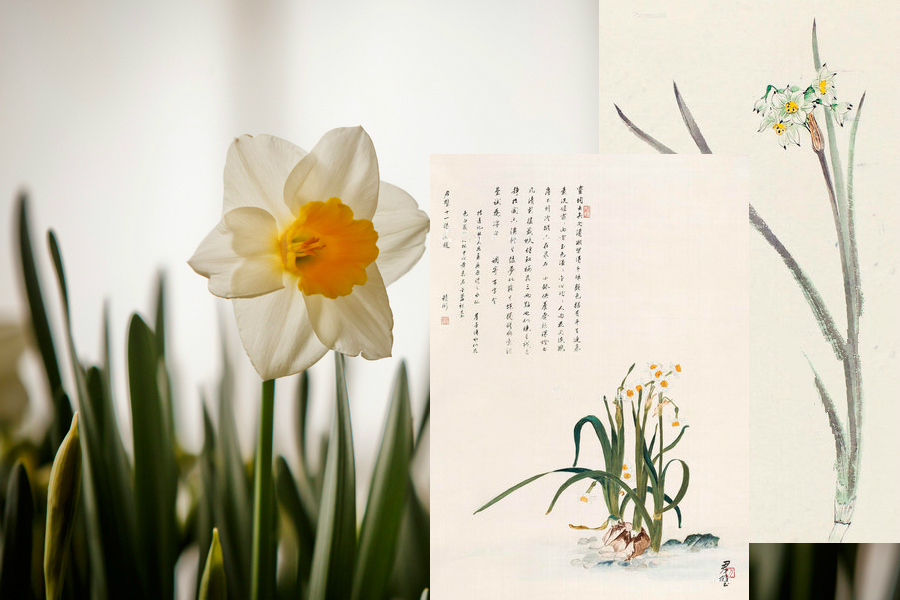 Narcissus and Chinese ink paintings of the flower. [Photo/VCG; artron.net]
Narcissus
With its green, white and yellow colors, narcissus, often grown in water, bears a kind of heavenly beauty. Thus it always finds its way into mythologies from different cultures.
In Greek mythology, the flower was named after a hunter Narcissus who was well-known for his beauty. And in Chinese folklore, narcissus is the embodiment of Emperor Yao's two daughters, E Huang and Nv Ying.
Zhu Xi, a leading Confucian scholar of the School of Principle from the Song Dynasty, described narcissus as "a fairy with yellow hats and green sleeves".
According to historical records, the original narcissus was imported from Italy in the Tang Dynasty. Chinese people cultivated better flowers after centuries of breeding. In China, narcissus can be sculptured into various kinds of bonsais. The flowers are often used as a decoration during the Chinese New Year.
Click her to listen to Teresa Teng's: Little Narcissus