Poetic beauty: 10 most significant flowers in China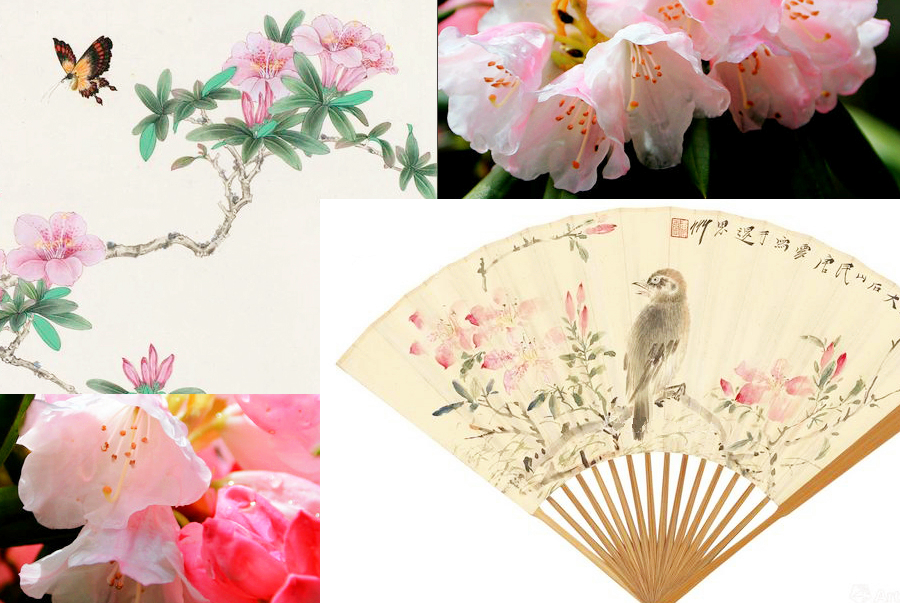 Azalea and Chinese ink paintings of the flower. [Photo/VCG; artron.net]
Azalea
Often appearing in old Chinese poems and stories, azalea, or du juan, is the favorite flower of poet Bai Juyi from the Tang Dynasty. He not only praised the flowers in his poems, but tried to grow azaleas.
"Once grown on hills, now blooming in gardens…send a message to God and let azalea be the king of flowers," Bai wrote in his poem Azalea Twelve Tunes.
In Chinese mytholgy, a melancholy bird named Du Juan bleated day and night until it spat blood, which painted all the flowers on the hill red. The flowers were named after the miserable bird.
The whole plant can be used in traditional Chinese medicine and can help to cure kidney illness and deafness.
Click here to listen to a song related to azalea: Du Juan