Breaking out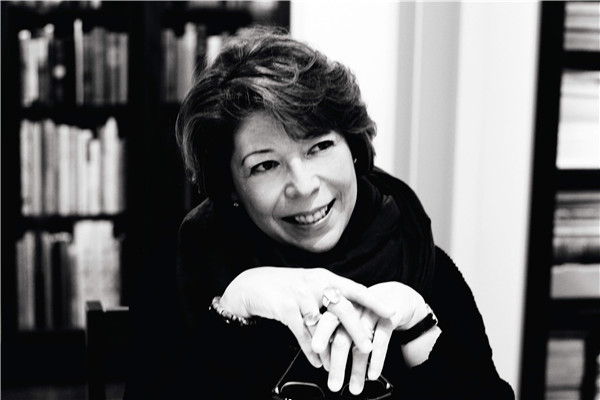 Chiang Yomei says she considers herself more Chinese than European though she's lived in Britain for decades. [Photo provided to China Daily]
Chiang Yomei is known to many people as the great-granddaughter of Chiang Kai-shek, the late Kuomintang leader.
But her first solo exhibition in Hong Kong, to open on Wednesday, will likely unveil to the public her lesser-known side as a London-based artist and a devout Buddhist whose works are rooted in Asian culture.
Chiang Yomei: Other Realms, running at Sotheby's Hong Kong gallery through Nov 19, shows her paintings and installations. The centerpiece is a large-scale installation titled Crossing that makes its debut.
Many pairs of white shoes that can be worn by men, women and children, and made out of rice paper, are suspended to form a "river" of delicacy and slight translucency.
The audience can imagine the shoes representing people who walk through cycles of life and death and across different spiritual realms.
Chiang Yomei, 55, traces the work to the death of her grandfather, Chiang Ching-kuo-the eldest son and political heir of Chiang Kai-shek.
She remembers that when Chiang Ching-kuo died in 1988, an elderly housekeeper insisted on keeping a glass of water and his old slippers by his bed for the first 49 days of mourning, a period during which many Chinese believe the spirit of the deceased often returns.