Yao Zhonghua reveals color of life on canvas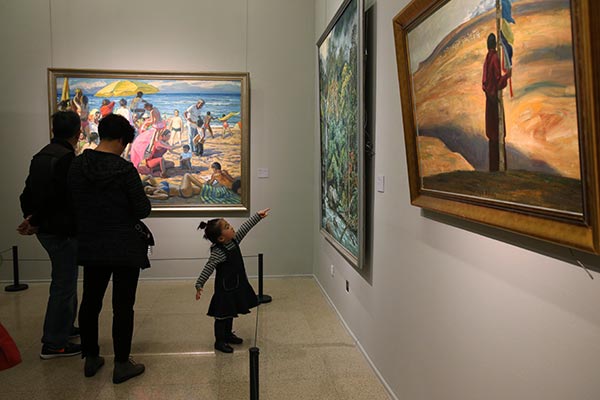 Yao Zhonghua's show, Magnificent Color of Life, is being held at the National Art Museum of China. [Photo by Jiang Dong/China Daily]
Yao Zhonghua, 77, is a pioneer of art circles in southwestern Yunnan province. His career spanning more than six decades, Yao has been painting the ethnic groups and distinctive landscapes of Southwest China.
Dozens of his oil paintings, watercolors and ink works are now on show at the National Art Museum of China. Titled Magnificent Color of Life, the exhibition marks Yao's longtime commitment to oil painting.
After his graduation from Beijing's Central Academy of Fine Arts in the 1960s, Yao returned to his native Kunming, provincial capital of Yunnan. There he spent a lot of time traveling in mountains and rain forests, and visited villages where ethnic people inhabited. He transformed his studies of Western classicism, romanticism and modern art into creating on canvas the magnificent views and rich palette of Yunnan.
Yao donated 30 of his works on show to the National Art Museum of China at the opening ceremony of the exhibition on Tuesday. The exhibition runs through Nov 6 and will travel to Yunnan Art Gallery in Kunming from Dec 6 to 16.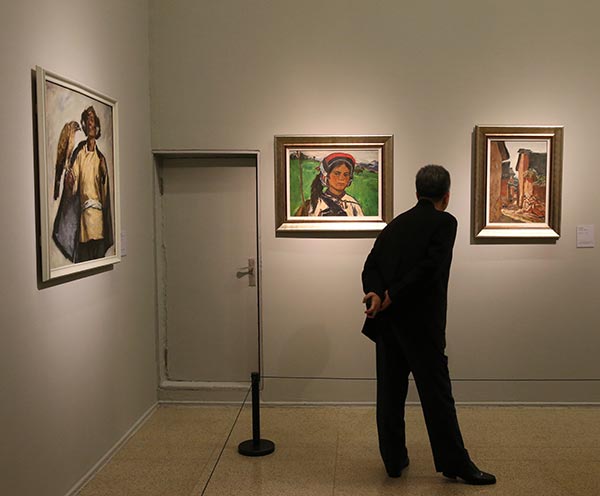 Yao Zhonghua's show,Magnificent Color of Life, is being held at the National Art Museum of China. [Photo by Jiang Dong/China Daily]
Related:
Scroll of Three Georges joins museum
Exhibitions show latest sculpture trends in China, South Korea