'Extinction: Not the End of the World' highlights endangered animals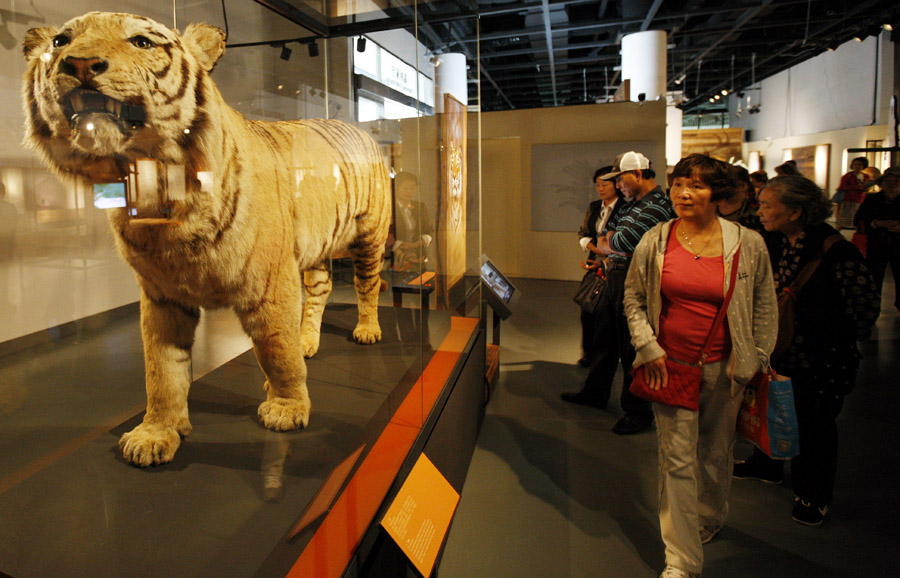 A tiger model is on display at the ongoing exhibition Extinction: Not the End of the World? in Shanghai, Oct 25, 2016. [Photo/Xinhua]
An exhibition named Extinction: Not the End of the World? was opened to the public at the Shanghai Natural History Museum on Tuesday, marking the first time the touring exhibition is staged in China. It will run until Feb 12, 2017.
The exhibition explains the relationship between extinction and evolution through exhibits of photos, specimens and models of extinct and endangered animals ranging from dinosaurs and dodos (a flightless bird that was only found in Mauritius in the 1500s) to bluefin tunas and Chinese baiji dolphins.
The four-month show will also feature lectures and forum discussions of the latest scientific research results, in order to promote biological knowledge and raise public awareness of animal protection.
A 2014 analysis carried out by the scientific journal Nature said that over 40% of the world's amphibians face extinction, while 26% of mammal species and 13% of birds are similarly threatened, with many people believing that it's human activities to blame.