Yishu 8 Award encourages budding Chinese artists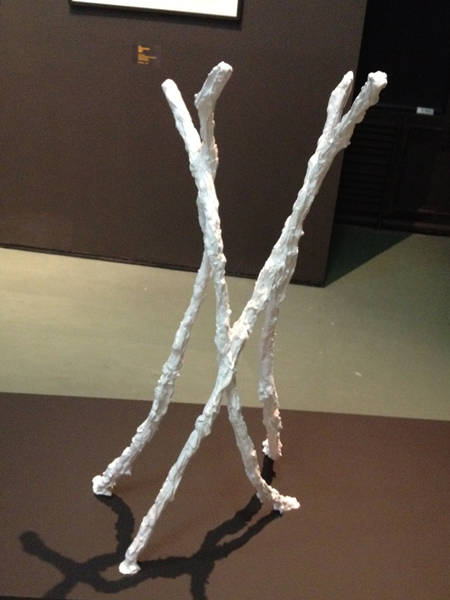 A piece from Ou Ming is on display at Yishu 8. [Photo/chinadaily.com.cn]
Young Chinese artists now have more opportunities to publicly show their works as Yishu 8 in Beijing has created a new award for fresh Chinese art graduates.
The award winners receive the opportunity to work at the Yishu 8 studio for 2 months and hold their own solo exhibition, along with receiving a cash prize from the Hermes Foundation.
For this year's event, 12 art graduates from the China Central Academy of Fine Arts (CAFA) were chosen from a wide selection of graduates. Their works are now on display at Yishu 8, where the award ceremony was held on Tuesday.
The winners were unveiled at the ceremony, with Ju Ting and Ou Ming as the real stand outs. The two artists are postgraduates from CAFA and specialize in printmaking and sculpting.
"As there are many trees near my studio, and I observed the tree branches changing during the different seasons. Then I thought I could make that into a sculpture and free my imagination," Ou Ming, one of the winners said about one of his pieces.
Another winner, Ju Ting, revealed that her work took her more than one year to finish, and she was surprised to receive an award for it. She is an art lover through and through, and when she was as a little girl she was determined to go to CAFA.
Tony Brown, the chairman of the jury committee, thinks highly of these graduates' works and said that all of the works demonstrated a high level of skill.
The Yishu 8 Award for French artists was established three years ago, and each year the winners come to the Beijing Yishu 8 studio for 3 months and work on their art. This year's new award for Chinese artists was established to facilitate emerging Chinese artists.
Related:
Hutong life inspires French artist
An art exhibition currently underway at Yishu 8 by young French painter July Ancel, was inspired by Beijing's hutongs during her three-month visit in China. More...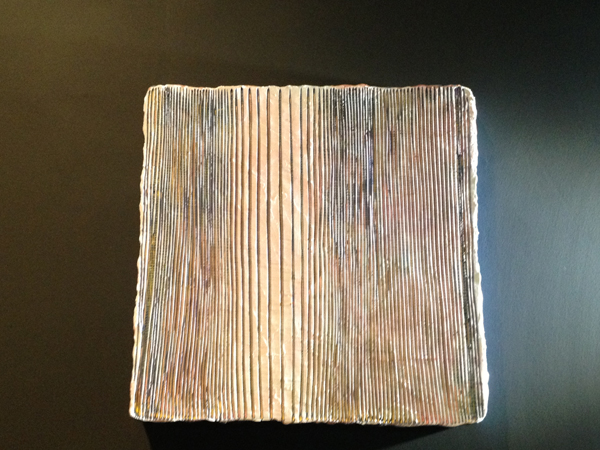 A piece from Ju Ting is on display at Yishu 8. [Photo/chinadaily.com.cn]