Her mighty needle sets her apart, with style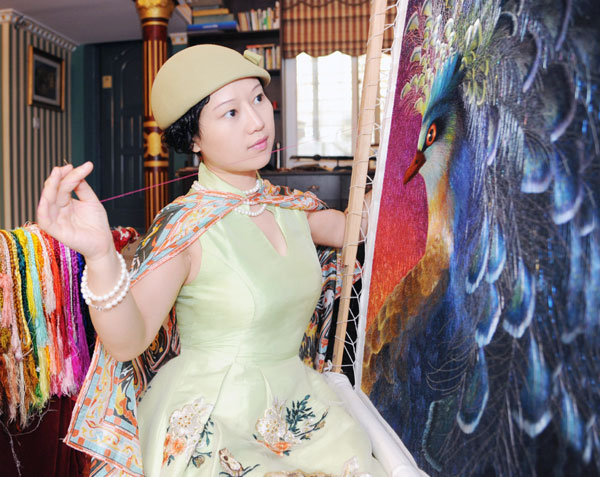 Yang Xiaoting is a young designer of Han embroidery. Provided to China Daily
Yang Xiaoting, 34, is recognized as a rising star of Han embroidery in Wuhan. With many award-winning works already in her repertoire, the young woman is creating waves, and controversy, unsettling traditional masters such as Ren Benrong.
Hubei-born Yang has set out to learn a wide range of different embroidery skills from all over China and she is applying the fused knowledge in her own works - which ranges from samplers of animals and flowers, landscapes and folk art, to Da Vinci's famous Mona Lisa to her own self-portrait.
She has broken all the molds, but she insists her works are Han embroidery.
Yang was born into a rich family and her grandmother was a skilled embroiderer who taught Yang how to sew when she was a child. She studied law and had excellent prospects with a law firm, but Yang left because she was looking for something else - a peace she found in her embroidery.
She went to Suzhou where she studied from masters of Su embroidery for a year. In 2001, she set up her own embroidery studio.