Hollywood and China see a future for co-productions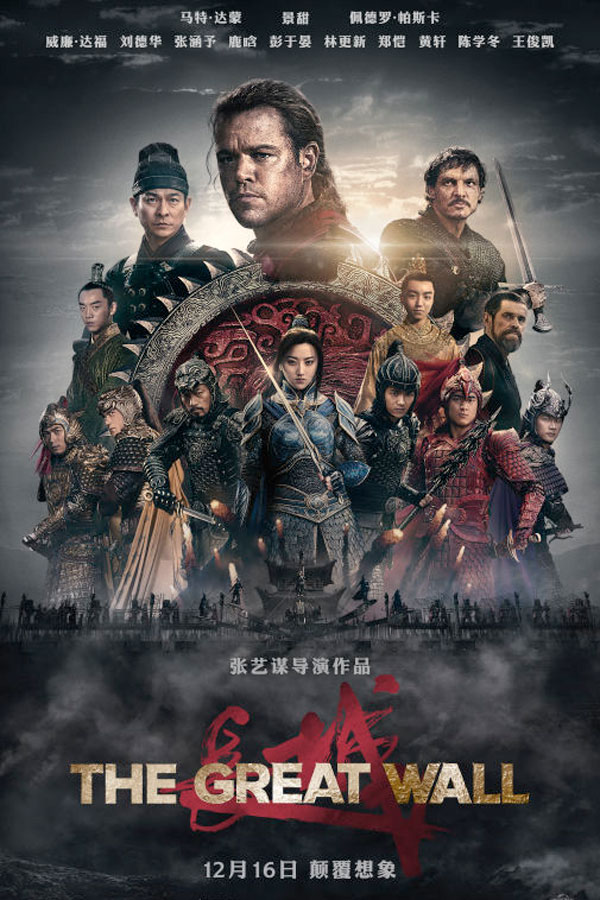 Poster of the film The Great Wall [Photo/Mtime]
Cross-cultural films getting popular
At a recent high-profile U.S.-China Co-Production Conference held in Hollywood on the sidelines of the on-going Chinese American Film Festival, industry experts from both countries weighed in on the future of U.S.-Chinese co-productions and practical ways to increase them.
Andre Morgan of Ruddy Morgan Organization recounted his early days of making co-productions in Hong Kong in the 1970s, when few believed in China's ability in film co-making. But now things have changed. "Every year presents new challenges for co-productions, but China is ready to take on these challenges."
"China has 5000 years of stories to share," said Gu Guoqing, president of China Film Promotion International. "But we need to learn US film technology to share them properly."
Other experts addressed the kind of film and television projects most likely to succeed in the China market, agreeing that animation, documentaries, children's programming, action, sci-fi, fantasy, heartfelt stories, as well as adaptations of existing popular films and TV shows possessed the kind of universal appeal that enabled them to cross cultural divides more successfully.
Arthur Sarkissian, the A-list producer of the Pierce Brosnan starrer, "The Foreigner" and the Jackie Chan "Rush Hour" franchise took the film "A Dog's Purpose" as an example, which was popular in both the United States and China. "Love and loyalty resonate. Just tell the story from your heart and make the best movie you can," he said.
Chinese writer and director, Kate Bohan, wrote a cross-cultural family drama, "Kayla," for her debut film, which screened at the American Film Market this year. Kate told Xinhua,
"It was important to us to make a heartfelt family film that could touch the hearts of people from both cultures -- and appeal to both markets. You need both the U.S. and China markets these days to succeed."