Louis Cha's acclaimed trilogy to be translated into English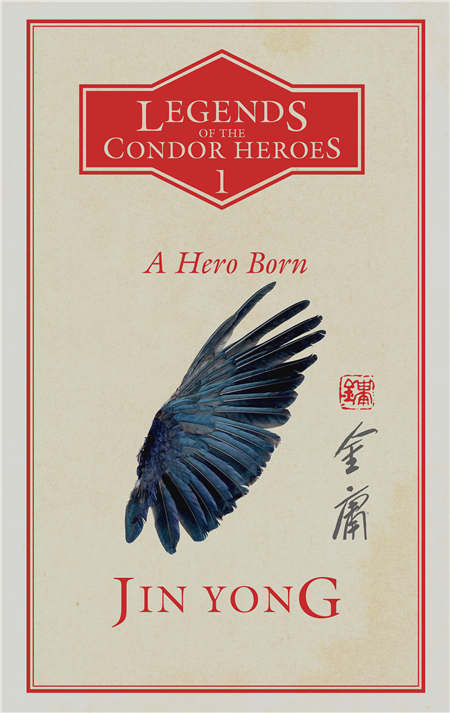 The English translation of Louis Cha's martial arts trilogy will be published in February. [Photo provided to China Daily]
Despite their popularity, only three of Jin Yong's martial arts novels have been translated into English. But fans will soon get more from the writer as his most popular trilogy, named after the first of the three books, Legends of the Condor Heroes, is scheduled to hit bookstores in February.
Jin Yong is the pen name of Louis Cha. And the author, who lives in Hong Kong, is one of the best-selling Chinese authors alive with over 300 million copies of his works sold in the Chinese-speaking world.
This latest translation project is the most ambitious with regard to Jin Yong's works.
The trilogy, written by Jin Yong in the 1950s and '60s, covers the Song Dynasty (960-1279) and the early Ming Dynasty (1368-1644), and features hundreds of characters.
The plot includes betrayal and allegiance among different martial arts schools, and the rise and fall of dynasties.
According to the publishing house, Maclehose Press, the translated work will come in 12 volumes, including Legends of the Condor Heroes; Divine Condor, Errant Knight; and Heaven Sword and Dragon Sabre.
Anna Holmwood is the translator of volume one, A Hero Born.
Speaking of the project which she took up in 2012, Holmwood, a self-employed translator focusing on Chinese-English literary translations, says in an email interview: "It had to be Jin Yong then. It was the obvious place to start, not only because of the quality of his writing, but also because of his standing and reputation in Asia."
Holmwood, who was born to a British father and a Swedish mother, grew up in the United Kingdom and studied history at the University of Oxford.
Her love affair with China began in 2005, when she spent two months traveling around the country on a scholarship.
The trip aroused her curiosity about China, and she was determined to learn Chinese. "That was the only way to satisfy my curiosity about the country," she says.
Holmwood then chose modern Chinese studies as her MPhil major at Oxford, and went to Taiwan Normal University for a year of language training in 2009.