Fu Lei translation awards announce 10 finalists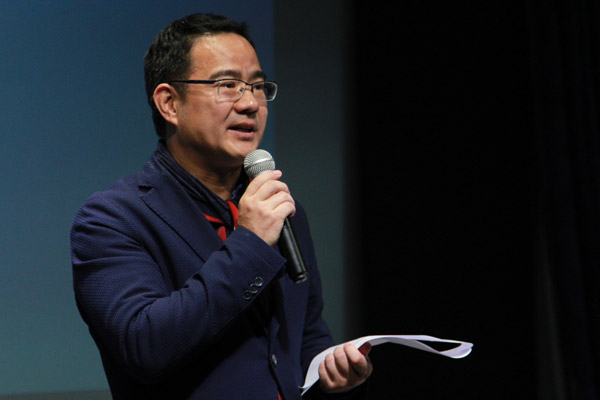 Dong Qiang, chairman of the Fu Lei Translation and Publication Award committee, delivers a speech at the French Institute of Beijing on Nov 2. [Photo provided to chinadaily.com.cn]
The Fu Lei Translation and Publishing Award revealed this year's 10 finalists on Thursday. Selected from 69 works recommended by Chinese publishing houses, the shortlist comprises five volumes of fiction and five of social science.
The two final winners will be selected from each category on Nov 25. Meanwhile, the Newcomer Award will be presented to one talent in translating.
"The Fu Lei Prize is the only annual award conferred to translated works," said Dong Qiang, chairman of the committee and dean of the French Department of Peking University. "We are even a few years earlier than the Man Booker International Prize, a prestigious award hosted in the United Kingdom."
Duan Mumei, chairwoman of the jury and scholar of French history studies, said she was glad to see more young translators coming to the fore. "Our applicants have become younger over the years. This time, we have three post-90s translators join the appraisal."
To increase the award's influence nationwide and attract more Chinese translators, the final award ceremony venue will be moved from the usual locale in Beijing to Guangzhou, the cultural hub of Southeast China in Guangdong province.
The Fu Lei Prize was created in 2009 by the French Embassy in China to reward the works of Chinese translators and publishers translated from French publications.
Known by its impartiality and transparency, the organizing committee selects a jury with an even number of Chinese and French intellectuals or translation experts. The winners will be decided based on the vote of the jury.
"It is an emblem of China-France cultural communication over the past hundred years, a fruit of Chinese and French translation history," Dong said.