Theaters in Wuzhen: Stages for the world's players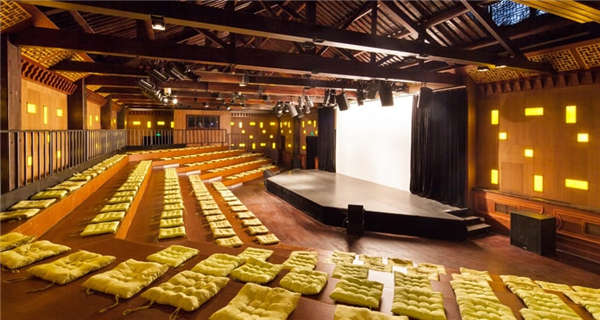 Oyster Bay Theater.[Photo/wuzhenfestival.com]
There are also other areas and exhibition halls for performances, such as the Oyster Bay Theater. It is a small-sized theater that can host around 200. The auditorium of the theater could be temporarily dissembled, and it is therefore an adaptive place for various performances.
It is the venue for the festival's Young Theater Artists' Competition, in which young talents will compete for the best play and best artist awards.
This year, the 11-day Wuzhen Theater Festival will last until October 29, with about 100 performances from 13 countries and regions being staged.