Frost's Descent: Time to say goodbye to autumn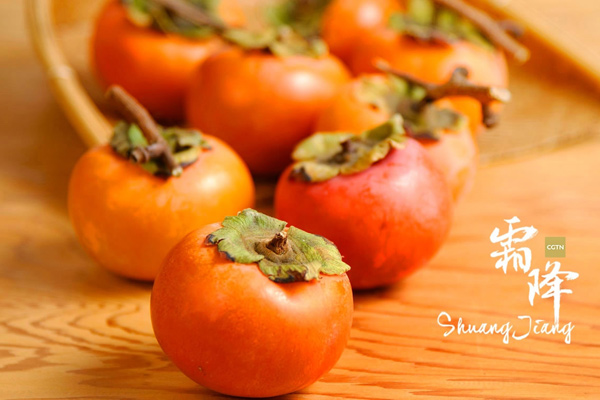 Frost's Descent [Photo‍/CGTN]
Best time for adjusting to a nourishing lifestyle
It is said that Shuangjiang is the best time to adjust to a nourishing life, which reflects the belief that this is an important time to focus on health. "Keeping warm" becomes a top priority.
Persimmon is the favored fruit in many areas. The Chinese believe that permissions could not only keep off the coldness, but also strengthen the muscles and bones.
Other suggested fruits include apples, pears and bananas. Besides, honey, jelly fungus, chestnuts and sesames are believed to help supplement the necessary nutrition for the human body. On the protein side, chicken or mutton soup is believed to be good for the spleen and advised for the diet.
Shuangjiang, bringing the frost and freezing wind, is considered the last chapter of the autumn and the prelude to the coming winter.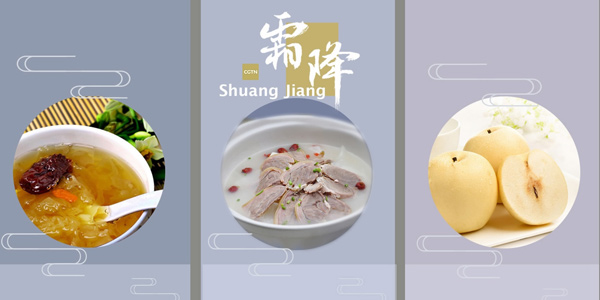 Frost's Descent [Photo‍/CGTN]