Frost's Descent: Time to say goodbye to autumn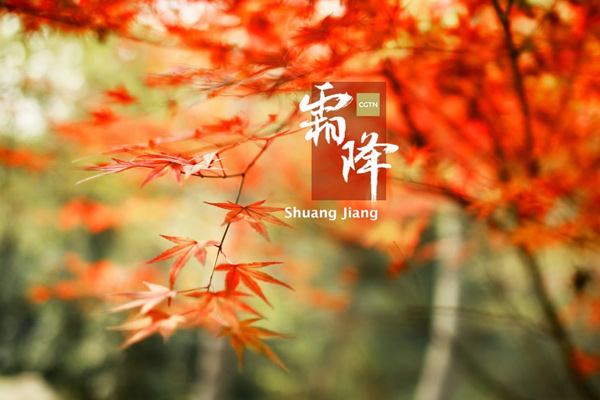 Frost's Descent [Photo‍/CGTN]
Enjoy a slice of the flaming red maple leaves
Autumn might be the most colorful season in China with the leaves turning from golden yellow to red. Activities like hiking become popular as people take in the bright red leaves.
Nearly all the tourist websites list the best sites for admiring the red maple leaves during this time, and many city tourist bureaus start to even issue official routes for the most picturesque views of the leaves.
Reveling in the view is an old tradition starting in ancient times. Du Mu, a well-known poet from the Tang Dynasty (618-904) depicted the mountainous scenery in a poem: "I stopped the coach as charmed by the maple woods; Frosted autumn leaves outshine February flowers in redness."
The Double Ninth Festival also falls during the season, a festival for the elders. Going hiking in the highlands is part of the celebrations practiced by the ancient Chinese people.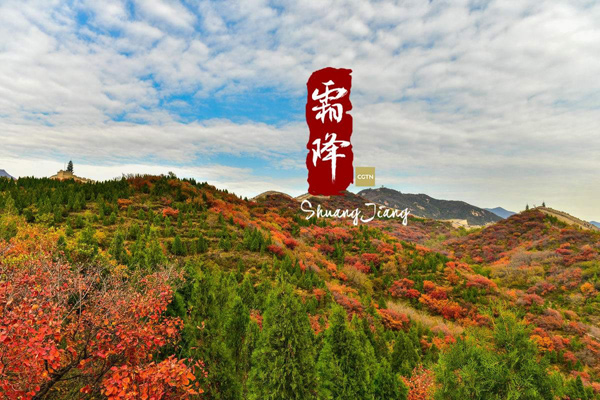 Frost's Descent [Photo‍/CGTN]