For the sake of art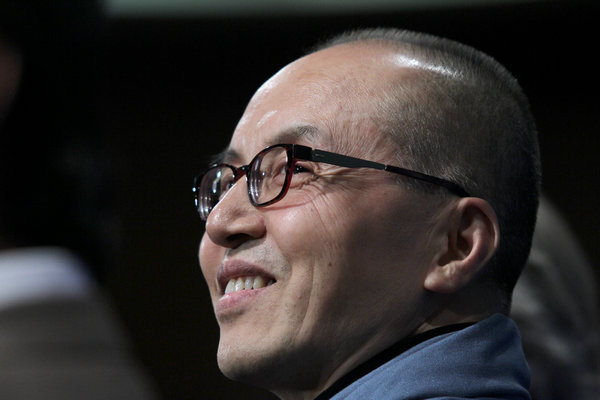 Chen Qigang, composer. [Photo by Jiang Dong/China Daily]
Born in Shanghai in a family of intellectuals in 1951, Chen graduated from the Central Conservatory of Music in Beijing and went to study in France in 1984, learning from the late French composer Olivier Messiaen.
Chen's works range from chamber music, symphony orchestras and vocal music to music for ballets and films.
He was the music director for the opening ceremony of the 2008 Beijing Olympic Games and composed the song You and Me.
But fans of his composition will still get a chance in the near future to listen to his music.
On Sunday, the China Philharmonic Orchestra will perform the world premiere of Chen's work, La Joie de la souffrance for violin and orchestra in Beijing. Russian violinist Maxim Vengerov will play with the orchestra. The piece was commissioned by the Beijing Music Festival.
Chen composed the piece this year.
According to Chen, La Joie de la souffrance for violin and orchestra was inspired by the traditional Chinese music piece, Yang Guan San Die (Three Variations of Yangguan), which was based on Tang Dynasty (618-907) poet Wang Wei's poem Seeing Yuaner off on a Mission to Anxi.
"I have loved the Chinese music piece ever since I was a young student. The theme of the piece is about parting, which I relate to at a personal level," says Chen.
Five years ago, the composer lost his only son, Chen Yuli, a budding talent who composed for movies and TV series, such as Zhang Yimou's The Flowers of War and Under the Hawthorn Tree.
The remorseful father says he regrets having missed out a lot on his son's childhood as he had been preoccupied with work.
But after his son's death in a car accident in 2012 at the age of 29, the composer spent months taking comfort from watching videos of his son made by the boy's mother.
"I realized that the pain of losing my son, in a sense, was also a way that changed me and enabled me to confront myself," Chen Qigang says.
In 2015, he launched a composition workshop at Gonggeng College in China as a platform for young musicians who interact and compose for a whole week while staying in a remote village in Suichang, East China's Zhejiang province. Music students come from all over the world and get free accommodation and classes there, he says.