Ancient architecture exhibition opens at Shenyang Imperial Palace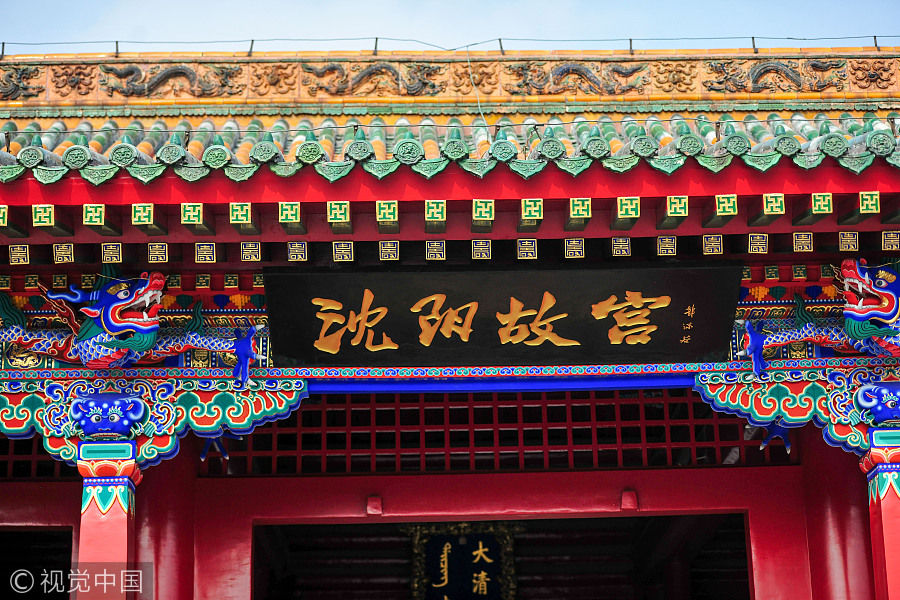 Photo shows Shenyang Imperial Palace. [Photo/VCG]
An ancient architecture exhibition opened to the public at the Shenyang Imperial Palace in Shenyang, capital of Northwest China's Liaoning province, on Wednesday.
The highlight of the exhibition is the "Emperor's Study", which was used by Qing Dynasty (1644-1911) emperors.
The study is placed inside the Yangxizhai Building on the central axis of the Shenyang Imperial Palace, covering 241 square meters.
Shenyang Imperial Palace covers 70,000 square meters and has some 300 rooms in 70 buildings. Though smaller than Beijing's Palace Museum, it has unique features and special historical, artistic and scientific value.
Unlike the Forbidden City, which was first built in 1406 and features solely Han culture, the Shenyang palace also demonstrates the Manchu people's awe for their ancestors.
In July of 2004, the Shenyang Imperial Palace was inscribed on the UNESCO World Heritage List as "assemblage of the Imperial Palaces of the Ming and Qing Dynasties".