Stamps issued to mark 19th National Congress of the Communist Party of China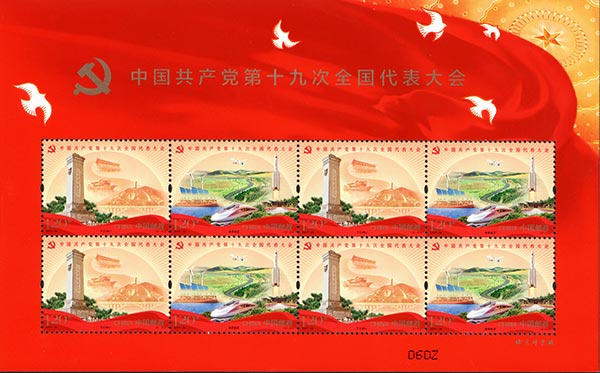 [Photo provided to China Daily]
China Post issued a special set of two stamps, each with a face value of 1.2 yuan (18 US cents), on Wednesday to mark the 19th National Congress of the Communist Party of China being held in Beijing.
One stamp is titled Bu Wang Chu Xin (remain true to one's original aspiration), and shows the Monument of People's Heroes at the Tian'anmen Square in Beijing and the Pagoda Mountain in Yan'an, the cradle of the Chinese Communist revolution in Shaanxi province.
The other is titled Ji Xu Qian Jin (advancing progress), and depicts high-speed railways, rockets and the domestic passenger jet that symbolizes the major economic achievements over the past five years.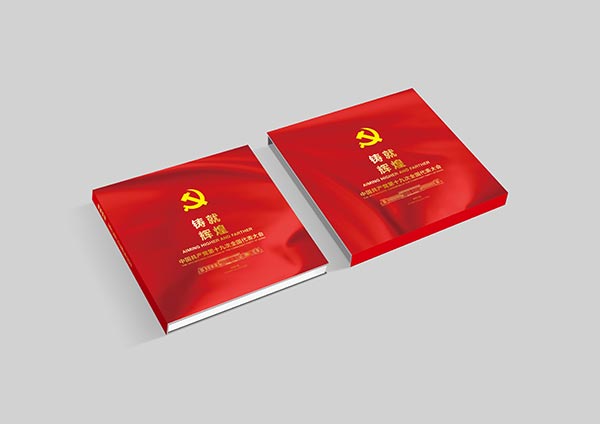 China Post issued a special set of two stamps, each with a face value of 1.2 yuan (18 US cents), on Wednesday to mark the 19th National Congress of the Communist Party of China being held in Beijing. [Photo provided to China Daily]