Hong Kong Post issues special stamps honoring 'qipao'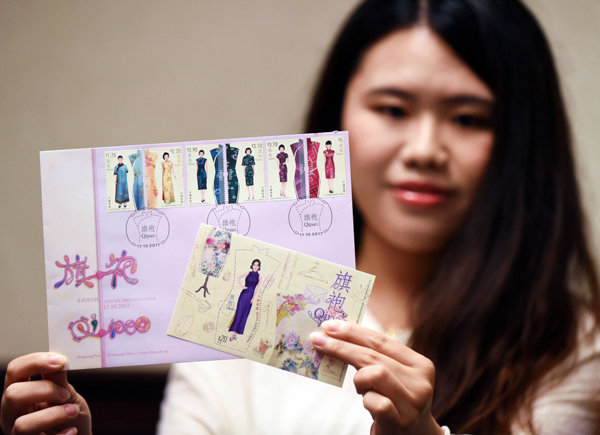 Hong Kong Post issued special stamps honoring the qipao dress on Oct 17, 2017. [Photo/Xinhua]
Hong Kong Post issued special stamps honoring classic qipao fashion on Tuesday.
Qipao in Mandarin, or cheongsam in Cantonese, refers to the timeless straight dress, usually of silk or cotton, with a stand-up collar and a slit on one side of the skirt. The typical Chinese-style dress, which is a symbol of oriental charm, has been popular since the 1920s.
Six stamps featuring qipao were included in the new stamp set. Apart from modern versions of dress, the stamp designers were inspired by documentation about the clothes, including old posters and films. The stamps demonstrate the evolution of fashion in China and traditional Chinese culture.