Grain silo turned into Shanghai exhibition venue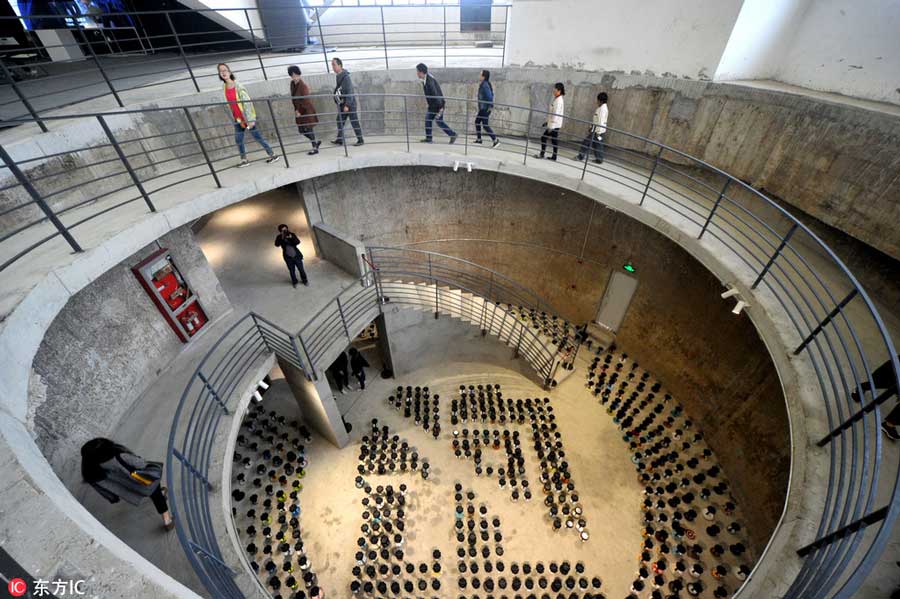 Visitors walk on the spiral corridor inside a grain silo during the 2017 Shanghai Urban Space Art Season, Oct 15. [Photo/IC]
After years of desolation, the one-time largest grain silo in Asia welcomed its first wave of visitors on Oct 15.
These tall round metal towers were transformed by Chinese architect Liu Yichun into the main exhibition venue for the 2017 Shanghai Urban Space Art Season.
Upholding the spirit of connection and innovation, Liu made the alterations without undermining the silo's original style.
The vast inner space, capable of storing 80 thousand tons of grain, became a large display hall for 16 individual exhibits. The basement and overstory of the silo are connected by escalators and staircases.
Architects present to city dwellers methods for creating connections within the fragmented urban space and enhancing cultural ties between people and their towns
This year's Shanghai Urban Space Art Season, open to the public free of charge, will run through Jan 15.