Actor Mark Chao presents a poetic gift to his fans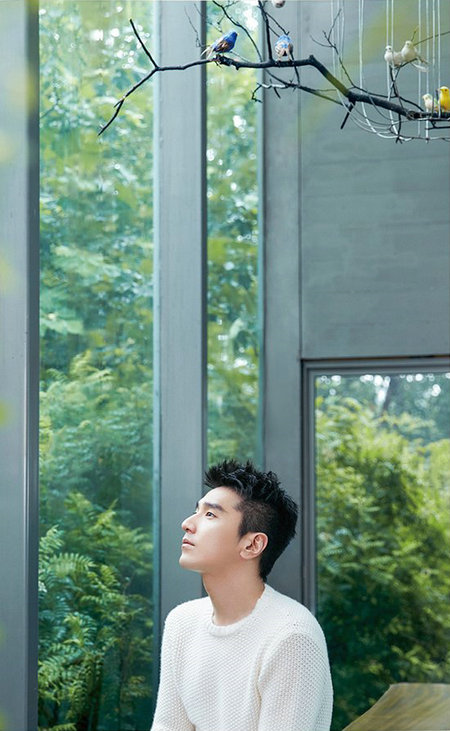 Mark Chao. [Photo/amazon.cn]
Mark Chao has been one of the most high-profile actors on the small screen in 2017. In the spring, he played a leading character in popular costume drama Once Upon a Time, which won him both praise and fans.
Then in summer he appeared in a controversial TV drama Midnight Canteen, a Chinese version of Japanese series Shinya Shokudo. Although the actors were criticized for their clumsy acting, Chao was praised for saving the drama.
Recently, the actor came out with another work: an audio book, which was published around his birthday in September.
With a fresh and find look, the book, with its cover colored in peppermint green, includes 12 poems read by Chao.  It also comes with a CD and a letter from Chao to the readers, sharing his understanding of the poems.
The 12 pieces are from a series of celebrated poets, including George Byron, William Butler Yeats and Emily Dickinson.
Chao reads each poem in both Chinese and English with music especially composed for each poem playing in the background.
He recalled his memory about Antarctica where he came to understand the meaning of "silence and stillness" in D.H. Laurence's Listening for the first time.
"In Antarctica, when the wind stopped, there was nothing audible left. Yet I can still hear something. It looks a like a murmuring, light, soft and thick," the actor said.
"The sound might be the secret language of the Nature. It makes me humble and pious."
Chao hopes people would read more and experience the great joy and enlightenment that books can give to us.