Swedish and Russian viewers discover Peking Opera's charm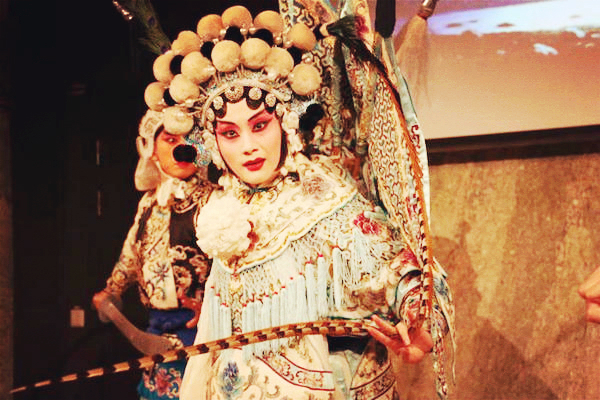 Peking Opera artists perform during the culture talk in Stockholm on Sept 15, 2017. [Photo/Chinaculture.org]
The veteran Peking Opera artist Yuan Huiqin hosted a culture talk entitled "Charm of Peking Opera" in Stockholm on Sept 15 and St.Petersburg on Sept 11.
The two sessions, as programs of Chinese Culture Talk, were organized by the Bureau for External Cultural Relations of the Ministry of Culture of China, Chinese embassies and local cultural organizations. Members of Chinese embassies, famous sinologists and  those interested in Peking Opera attended the two culture talks.
The host, Yuan Huiqin, is a national class-A artist of China's National Peking Opera Company and a winner of the Plum Blossom Prize. During the talks, she shared the charm of Peking Opera through video display, live performance, personal demonstration and interaction with the audience.
With the help of the local sinologists, her commentary was translated into Swedish and Russian. These words explored the concepts, aesthetic pursuits and artistic features of traditional Chinese operas, which enabled attendees to experience the distinct glamour of Peking Opera.
In addition, young artists from the China National Peking Opera Company performed classic opera selections. During the interaction portion of the talks, amateur actors performed with young artists and the audience tried on costumes and learnt debut postures.
"Charm of Peking Opera" in Stockholm was the second session of the talk series in Sweden. Another talk was held in the Falköping municipality on Sept 14.