Tone and texture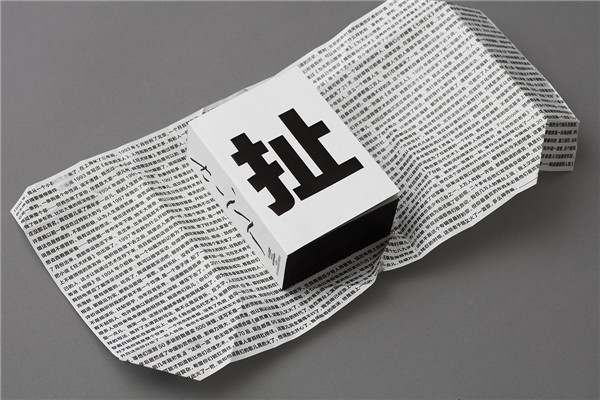 Sun Xiaoxi's book designs usually feature simple elements but are able to convey emotions. His signature works include Che Pi, which won him the German Red Dot Design Award this year, Murmurs of Earth and director Wang Xiaoshuai's book Bobo De Guxiang (Flimsy Hometown). [Photo provided to China Daily]
Chinese designer Sun Xiaoxi wins Red Dot award for book design. Xing Yi reports.
When Sun Xiaoxi bought a collection of poems in high school, he didn't like the book cover at all-the title was in regular typeface atop a portrait of the poet. He found the cover "stiff and dull".
It is a collection of poems by Zha Haisheng, or Hai Zi as known by his pen name. The renowned modern poet committed suicide at age 25.
Sun felt the book cover didn't convey the personality of his favorite poet: romantic, passionate and free. So, he drew a new one himself. On a white paper, Sun wrote the different poems in black ink again and again until scratches filled up the whole space, looking like a black-and-white graffiti. He then wrapped the paper around the book as a jacket.
"That was my first book design," the 35-year-old designer says. "It still stands out on my bookshelf."
But it is Sun's latest book design that has won him this year's German Red Dot Design Award in the "best of the best" in the communication design category.
On Aug 10, the award jury announced the winners from more than 8,000 projects submitted from 50 countries.
The book is a collection of media interviews with musician and artist Wu Hongjin, or Zuoxiao Zuzhou (his stage name), who's known for his unconventional songs, poems and art.
The characteristics of the renegade are represented in Sun's design, and, in some ways, resemble his first design.