A crown jewel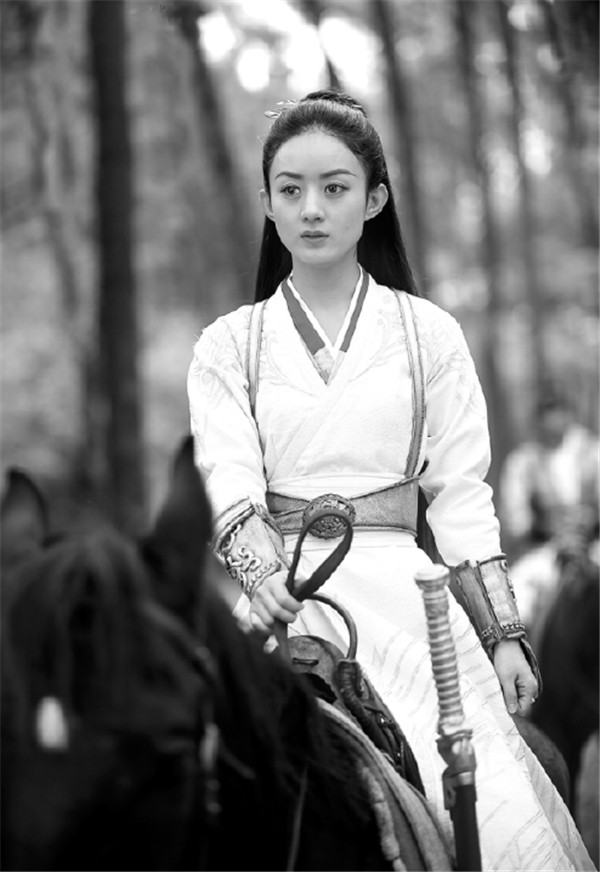 Chinese TV series Princess Agents, starring Zhao Liying as a legendary female military leader, wins popularity among overseas viewers. [Photo provided to China Daily]
"Princess Agents tells a story about love, betrayal, freedom and faith, which are easily understood across nations and cultures. We have rich experience producing such series. In the past, the favorite dramas among overseas markets, especially those in Southeast Asia, were adapted from Louis Cha's novels."
The Hong Kong author, who's hailed among the most influential martialarts writers, has produced 15 novels that have inspired over 100 films and TV series in recent decades.
Meanwhile, despite popular adulation, industry insiders and critics give Princess Agents mixed reviews.
Tsinghua University scholar Yin Hong points to a reliance upon stardom.
"Some picky viewers may complain that the actors' faces appear clean after deadly battle scenes," he says.
Zhao has nearly 56 million followers on the Chinese Twitter-like Sina Weibo.
Her role's bittersweet romances with a general and an ambitious king-played by heartthrobs Lin Gengxin and Shawn Dou, respectively-have touched many fans.
Yin approves of the modern values in the story.
He says most of the previous hit Chinese TV series were built on the traditional value that kingship usurps civilian rights. But Princess Agents features a heroine, who fights for the people and equality.
"I believe that TV series adapted from popular online novels have brought something modern and fresh," he says.
China TV Arts Committee deputy secretary-general Yi Kai says the series is beautifully crafted in terms of costumes, sets and action sequences.
The series' historical set makes the story convincing, as the heroine Hua Mulan-a legendary warrior, who disguised herself as a man to replace her father for military service-lived in a similar period in the fifth century.
"Women's status was high then, making a female general's rise credible," says Yi.
Contact the writer at xufan@chinadaily.com.cn