Russian ballet adds poetry to N China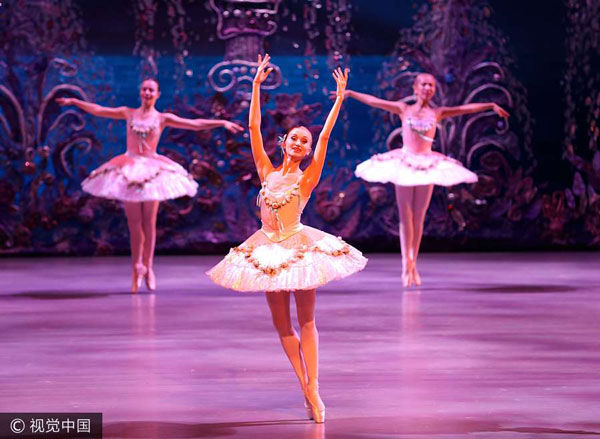 The ballet Le Corsaire was staged at the Harbin Grand Theatre, Aug 9. [Photo/VCG]
"The show was a feast to my eyes," Chen Fusheng, a tourist who traveled from Taiwan to see the ballet, said. "Those magnificent scenes really created a dream world for the audience."
For more than two centuries, the Mariinsky Theatre has been presenting the world with a plethora of great artists. And the Primorsky Stage of the Mariinsky Theatre gathers excellent dancers around the world who are merit graduates of ballet academies, winners of international competitions, or recipients of major art funds.
The ballet belongs to the series performance of the 2nd China-Russia Festival of Culture and Arts held in Harbin, Heilongjiang province from Aug 5 to 12.