'Wolf Warrior 2' promotes how China will always protect its nationals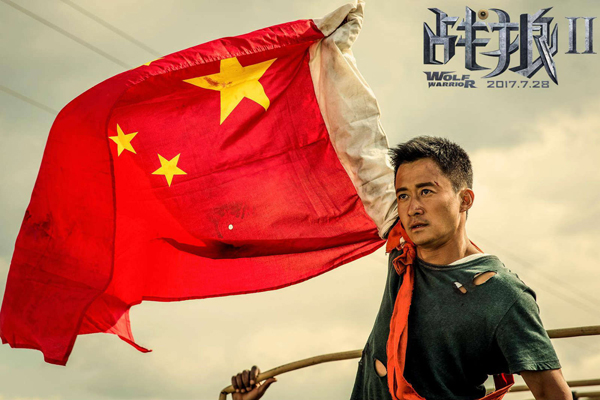 Poster of Wolf Warrior 2 [Photo/Mtime]
Chinese military-themed action movie Wolf Warrior 2 has received much attention and positive reviews after it was released in China and oversea markets including Australia and the U.S.
Wolf Warriors 2 was the top film at the worldwide box office over the past weekend, marked by a massive $127 million opening in China. The second-place "Dunkirk" earned $73 million globally.
The Chinese film scored 86% on Rotten Tomatoes, which shows its warm acceptance in America.
Why has Wolf Warrior 2 gained so much popularity? The fierce actions, intriguing story, and characters different in personalities are all reasons for its success.
But most importantly, the film has presented a superhero with distinct individuality and characteristics.
The major actor Wu Jing is also the director of the film, who casted Leng Feng, a soldier serving for China's Special Forces.
The tough man he played is very different from those handsome young men that we frequently see on the screen.
The highlight of the film is the dedication shown in the efforts from the Chinese embassy and the PLA Navy when evacuating overseas Chinese in the face of conflicts and danger.
The end of the film shows the cover of a Chinese passport accompanied by a short message: "Citizens of the People's Republic of China. When you encounter danger in a foreign land, do not give up! Please remember, at your back stands a strong motherland."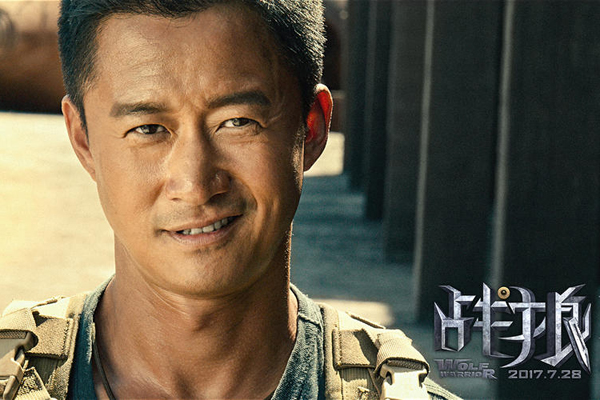 Poster of Wolf Warrior 2 [Photo/Mtime]